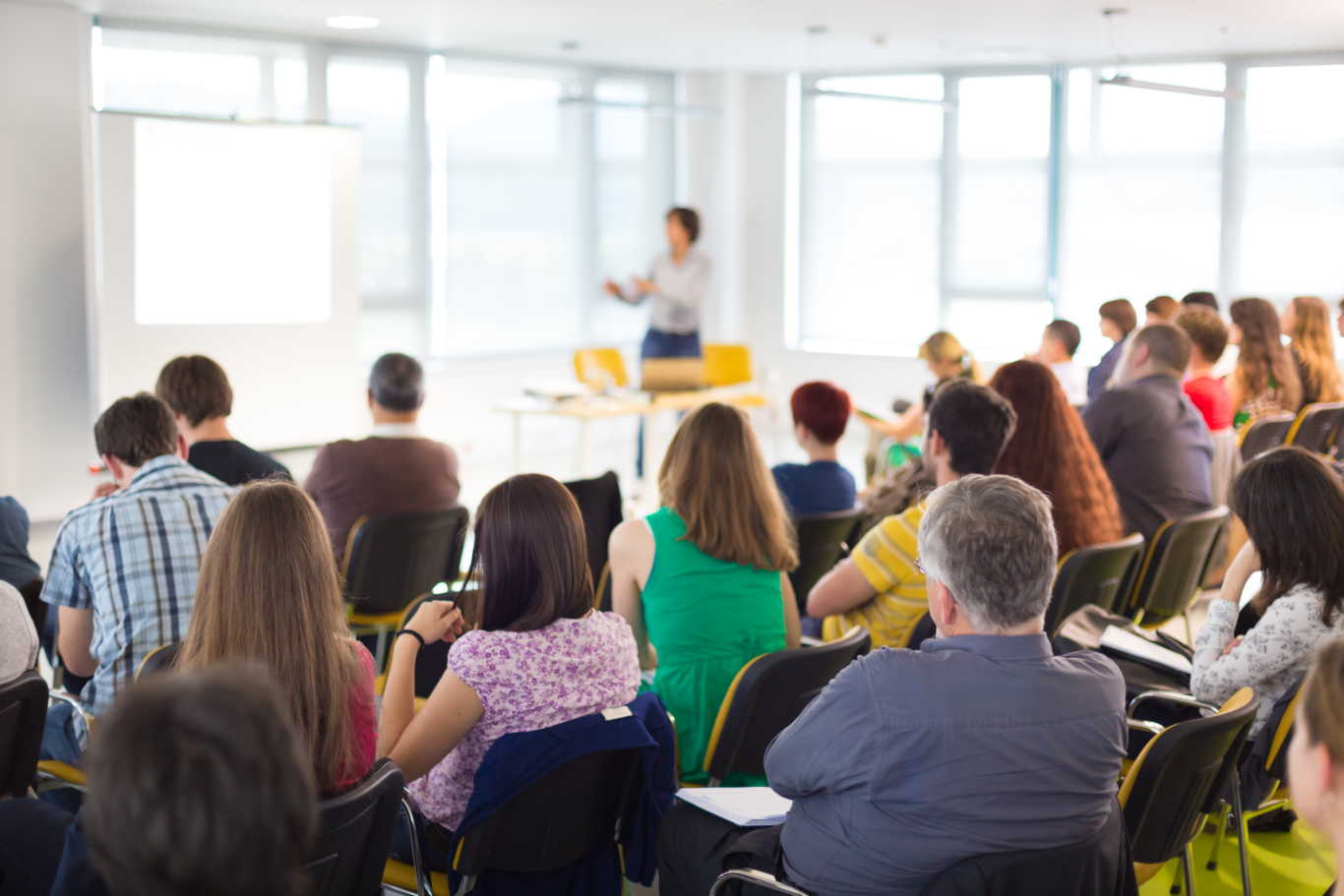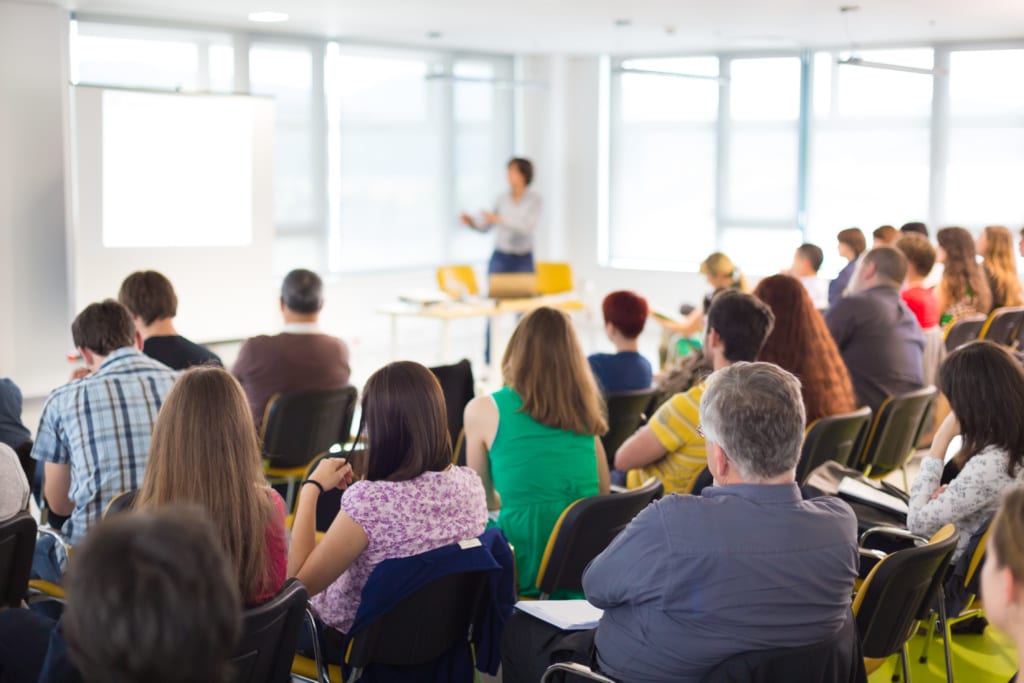 There are tons of valuable government contracting events in the DC metro area, from networking happy hours to training seminars to opportunity overviews. We've narrowed down the top 5 events that you should attend in the upcoming weeks.
Event #1: Strategic Planning Workshop, Hosted by Red Team Consulting
Date: November 5, 2019
Cost: $295
Location: Northern Virginia Chamber of Commerce in Tysons, VA
Red Team's President, Jeff Shen, will facilitate a half-day workshop to teach companies how to document their corporate growth objectives over the next 2-4 years. Red Team has helped numerous small businesses grow in the federal market and will leverage this expertise to help attendees understand how to develop a meaningful corporate growth strategy.
During the workshop, Jeff Shen will discuss how to establish an overall framework that maps out their short and long-term objectives and the means by which they will be able to achieve these goals.
The following topic areas will be covered:
Define and articulate your vision and mission
How to define your capabilities and experience
Assess the federal market and target agencies
Develop your short- and long-term goals (financial and non-financial)
Discuss actions and investments to achieve goals
Assess the competitive landscape
Establish the marketing plan
Event #2: Washington Technology Power Breakfast: Market Outlook 2020
Date: November 6, 2019
Cost: $99-$149
Location: Convene in Tysons Corner, VA
Join Washington Technology on Nov. 6 to hear what executives from leading companies in the federal market are watching and planning for in 2020. The government contracting space has entered a new era with stable budgets through 2022, but technology and customer needs are ever-evolving. Add in political polarization and a presidential election year, and 2020 promises to be anything but status quo.
These top executives will share what they see as opportunities for growth as well as the challenges they see ahead. They have key insights into customer pain points and the challenges that both government and industry will need to address. Their presentations will be followed by a group Q&A session to maximize the opportunities for discussion and audience input.
Key takeaways will include:
Tech trends
M&A plans
Major opportunities
Budget and policy trends
Other hot topics
Event #3: G2Xchange/FedHealthIT Disruptive Tech Summit: Change Agents Shifting the Landscape
Date: November 14, 2019
Cost: $145-$185
Location: AMP Theater in Rockville, MD
From AI and IoT to RPA and Blockchain to DevOps and Human Centered Design, emerging technology solutions, products and processes offer opportunities to support the Federal mission and modernization mandate that were unavailable just a few short years ago.
Join G2Xchange/FedHealthIT at the 2019 Disruptive Tech Summit: Change Agents Shifting the Landscape. This event will bring together Federal IT leaders, innovators, game changers and disruptors that are leading and transforming federal information technology. Learn about their mission focused priorities, challenges, road blocks and opportunities they are driving on behalf of their organizations. Engage with industry leaders that are pushing the envelope and unleashing these new disruptive technologies in Federal IT.
Event #4: ACT-IAC Shared Services Summit – 2019
Date: November 14, 2019
Cost: $259
Location: Walter E. Washington Convention Center in Washington, DC
The Shared Services Summit (SSS) will bring together more than 400 individuals from across the federal CxO community (acquisition, financial, HR, IT and performance) to address common opportunities and challenges in sustaining progress in shared-services implementation.
Topics include:
Shared Services as Force Multiplier for Multiple CAP Goals
How Quality Service Management Offices (QSMOs) are transforming the marketplace
What's Working "On the Ground" in Leading Agencies
Tapping Private Capital Markets for Government Modernization Financing
Shared Service Operating Models
Strategic Workforce Planning for the Workplace of the Future
Event #5: AFFIRM November Speaker Series: Transforming Major Acquisitions in Government
Date: November 21, 2019
Cost: $70-$110
Location: Clyde's of Gallery Place in Washington, DC
Acquisitions in excess of $50 million in value account for one-third of the Federal government's spending each year. These large contracts frequently support projects meant to transform areas of critical need. Yet major acquisitions can fail to achieve their goals because of the lack the program management and acquisition skills that are necessary to successfully manage complex procurement actions. These shortcomings are compounded by complex acquisition rules that reward compliance over creativity and results. This briefing will bring together government knowledge-leaders to discuss best practices in acquisition management.
Learning Objectives:
Define the skillset required by program managers who are managing acquisitions in excess of $50 million in value.
Understand the cross-agency priority goals for improving the effectiveness of government acquisitions.
Explain the strategies that are supporting this goal: strengthening talent capabilities, enhancing agency governance, and tracking investments using portfolio management principles.
Detail how agencies are successfully delivering mission results, customer service, and accountable stewardship.