Careers
Do What You LoveWork With Us
Careers
Do What You LoveWork With Us
Careers
Do What You LoveWork With Us
Join the Red Team family! Day-to-day, you'll enjoy a bright, open office space with a team who loves to laugh and have fun. Our passion for food is almost as strong as our VP's selfie game.
We are a culture that focuses on a balanced life and well-being. Sometimes you just need to stop and take a breath. We encourage folks to set-aside time throughout the day to work on a puzzle, color, or zone out and do you for a few minutes. We also have mandatory trivia breaks throughout the week.
In addition to the basic benefits (PTO, comprehensive health plans, 401k plan), you will enjoy a number of awesome perks at Red Team.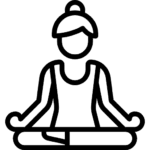 Well-being at Work
Enjoy a 15-minute massage, yoga class taught by our VP, and quarterly events like a sip and paint.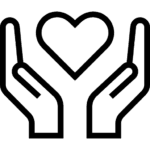 Supported Paid Volunteer Time
We love to give back. Spend the day volunteering with us at one of our favorite local charities.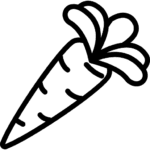 Healthy Food and Snacks
Our healthy snack game is strong. Whole Foods is just around the corner from our office. Need we say more?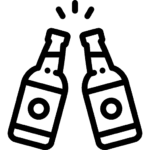 Happy Hours and Offsites
What better way to unwind with your team after a hard day's work? Offsites range from Vegas to winery tours.
What Our
Consultants
Are Saying
"Joining Red Team was the best thing I could have done for my career. Not only do I get the opportunity to work with some of the best and brightest companies, but the company culture at Red Team HQ is knowledgeable, engaging, and fun. I am proud to be part of such a well-rounded and enthusiastic group."
"Working for Red Team has been wonderful. The folks at Red Team act as partners to me on each project, and they are extremely responsive and supportive. I feel that their care for me and making sure I have all I need to support a project is equal to their care and support to the client."
"Red Team really gets to know you as both a person and consultant. They connect you to opportunities that fit you in both dimensions and then provides the support you'll need to be successful. In an industry with notorious turnover where proposal resources often feel expendable, Red Team genuinely supports your goals and growth. That's why I only work with Red Team Consulting."
"Red Team values their consultants and view us as an integral part of the Team that help customers win. Whereas others may view consultants as disposable commodities, Red Team demonstrates their appreciation for the work we do by consistently improving internal services/systems we need; by sending reminders because they know how busy we get; by honoring our contribution through monthly consultant spotlights . . . the list goes on.  Moreover, it is always a pleasure working with Red Team folks; they are smart, energetic, creative, responsive, and fun!"
We Are Hiring!
Start your career with Red Team.
or