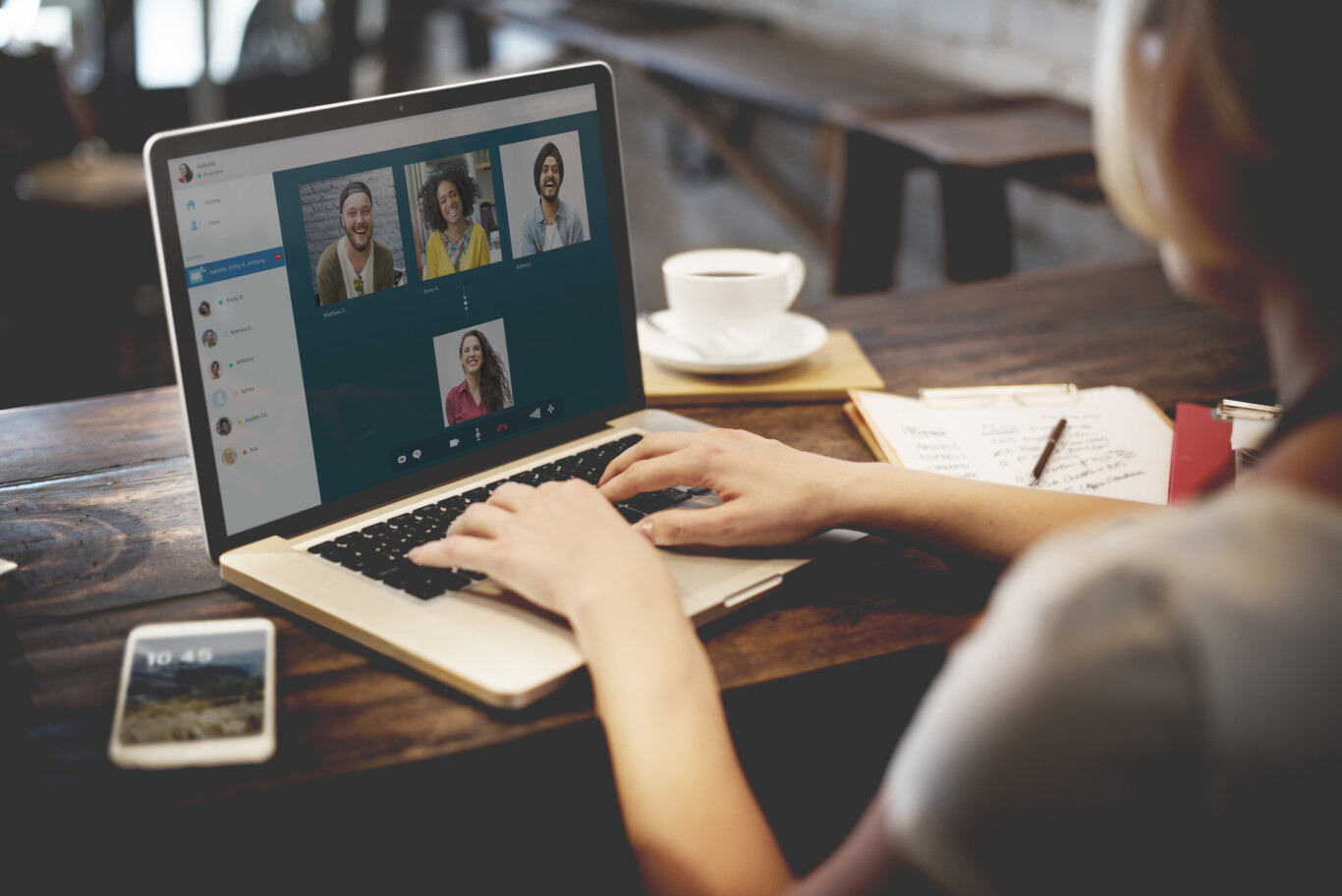 With the continuation of the COVID-19 pandemic, events have moved to a virtual setting, making it convenient to connect and stay current with industry information. We've highlighted the top 5 virtual events that you should tune into in November.
Event #1: SECAF Gov Con Member Networking Event
Date:  November 5, 2020
Cost: FREE (Members Only)
Location: Virtual Meeting
Without the hassle of traffic and parking, SECAF wants to help attendees wrap up their day with an informal virtual networking session. Grab your favorite beverage and a snack and join us for a 'round the room introductions to get to know your fellow Government Contractor SECAF members! Valuable attendee takeaways include:
What do they do?
Might there be teaming opportunities?
Can they help you? Can you help them?
What are the biggest concerns during this crisis?
What are they doing that's working well?
Enjoy the opportunity to network with your peers.
Event #2: PSC 2020 Vision Conference
Date: November 9-10, 2020
Cost: $835-$1,090
Location: Virtual Conference
The Vision Federal Market Forecast is the ONLY non-profit federal market forecast that addresses the defense, civilian, and federal IT markets. In its 55th year, the Vision Conference is where industry and government convene to present and discuss the results of the Vision Federal Market Forecast.
The Forecast delivers insights from hundreds of government executives, think tank experts, congressional staff and Wall Street analysts who take part in non-attribution interviews. It also provides a concise, quantifiable assessment of the budgets, programs, priorities, and issues in a rapidly changing environment. This is a can't miss event that will provide you with the tools and insights to help assess your next big opportunity.
Event #3: [Webinar Discussion] Getting Prepared for CIO-SP4
Date: November 10, 2020
Cost: FREE
Location: Webinar
The Final CIO-SP4 RFP drop date is quickly approaching – Are you prepared to respond? This nuanced response requires a look back to its predecessor, CIO-SP3, while keeping tabs on the phases and scoring sheet updates coming. Though it's a lot to keep track of, the good news is we're here to help. The key content from our upcoming webinar will help attendees' sort through the confusion and identify what's critical to successfully getting on this contract.
On November 10, join us from 1:30-2:30PM EST for a webinar discussion led by three panelists from Red Team Consulting, FOCUS Investment Banking, and Dixon Hughes Goodman (DHG). Each panelist will tackle a different aspect of the contract, including current scorecard best practices, M&A drivers related to CIO-SP4, and business system strategies. Following this lively discussion, we'll open the webinar up for Q&A.
Event #4: [Virtual Workshop] Understanding the Fundamentals of Business Development & Capture Strategy
Date:  November 12, 2020
Cost: $295
Location: Virtual Workshop
We can all attest to the increasingly competitive nature of the GovCon landscape. As a result, companies have to continually innovate and re-evaluate their methods to develop business or capture contracts. While some companies are fortunate to have truly unique solutions, many in the federal space encounter the challenge of blending in with their peers due to their similar solutions and capabilities. Do you know the key to navigating the industry's obstacles and growing your business? Learn the proper tactics and strategies to distinguish yourself from your competitors and build the right relationships.
This interactive half-day virtual training will give attendees firsthand knowledge and tools to effectively design and execute business development and capture strategies in the federal market while working in a virtual setting. During the training, the presenter will discuss the most critical tasks to perform and demonstrate how to incorporate industry best practices to increase your likelihood of winning an opportunity.
Key Training Takeaways:
Define and develop a streamlined, easy-to-follow business development process.
Determine the best approach for attendees to embrace and execute the BD process and strategies for growth.
Capture management basics. We'll cover what an effective capture process looks like and highlight the critical capture action items to be executed for improving the probability of win for an opportunity.
Event #5: AFCEA Bethesda Breakfast Webinar Series: Transforming the Business Using
Date: November 17, 2020
Cost: $35-$55
Location: Webinar
Amid the COVID-19 pandemic, federal agencies broadened the adoption of cloud computing, robotic process automation (RPA), and "low-code" application development techniques to rapidly deal with disruptions and improve productivity. The ramp up of increased telework capacity is due for the most part to expanded use of cloud architectures and capabilities. Federal employees from the CFO Act agencies reportedly harnessed automation tools to streamline operations and shift focus from routine tasks to higher-value work. Meanwhile, some agencies adopted low-code, fast app development methods to quickly modernize and transform their customer-facing systems.
The pandemic also exposed the limits of IT systems built for a different era and the need for ongoing IT transformation. This webinar will explore how tools and technology that helped agencies retain effective operational levels during the COVID-19 response can support agencies' future business and mission requirements. Speakers will give updates on the various technologies, how they have been applied in agencies, and how they will continue to drive and sustain innovation across government.
Please join AFCEA Bethesda on November 17, 2020 as leading government IT thought leaders and decision-makers discuss how these technologies can help further advance IT and digital transformation progress.