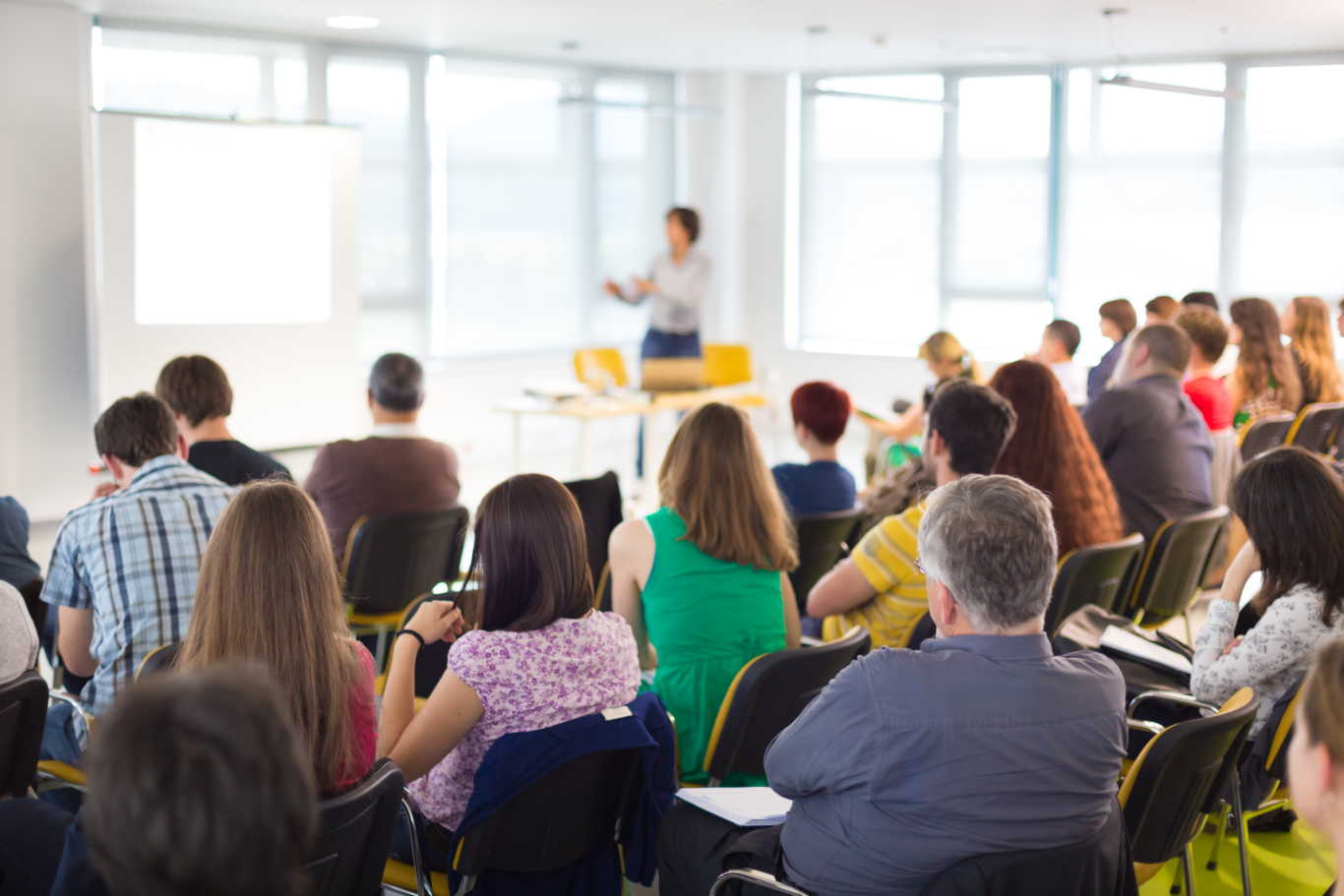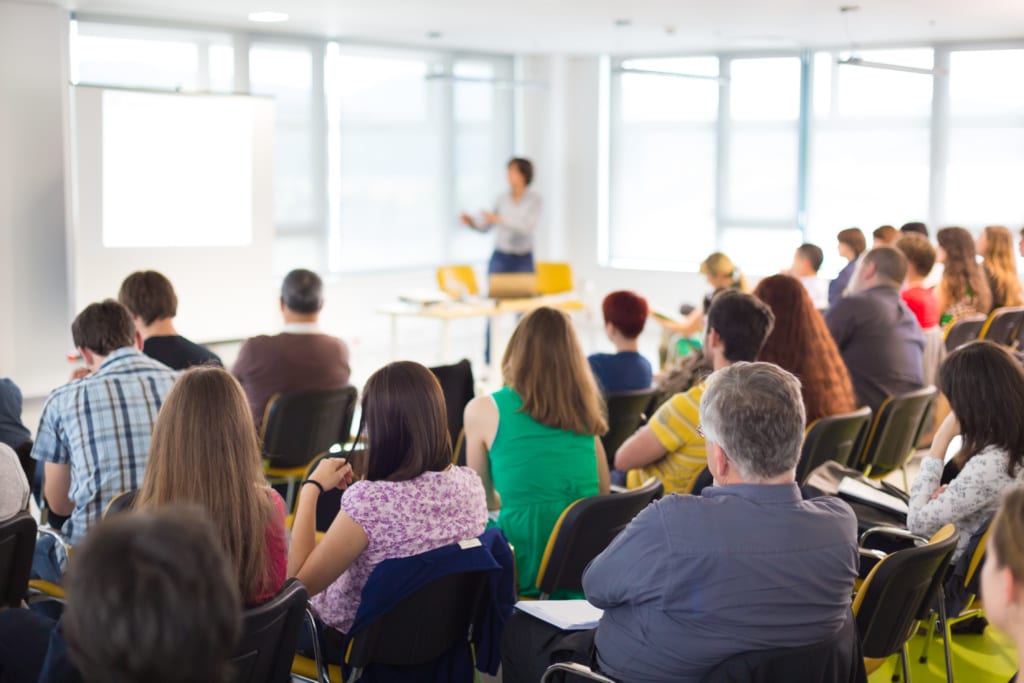 With the recent COVID-19 outbreak, most in-person events have been cancelled or postponed. Many, have moved to a virtual setting, making it convenient to connect and stay current with need-to-know industry information. We've highlighted the top 5 virtual events that you should tune into in the upcoming weeks.
Event #1: ACT-IAC FIE Session featuring GSA FAS Leadership
Date: May 5, 2020
Cost: $35-$55
Location: Virtual Webinar
Within the Federal Acquisition Service at the General Services Administration, Judith Zawatsky manages the Office of Systems Management (OSM). The Integrated Award Environment (IAE), run by Vicky Niblett, is in OSM. Judith and Vicky together manage a suite of online systems that enable users to navigate the federal acquisition lifecycle, from initial registration through performance reporting and more.
On May 5, you will hear from Judith and Vicky about how, until recently, the IAE maintained 10 separate, disparate systems. Using Agile methodology, they launched beta.SAM.gov in 2017 to consolidate all the IAE systems, with the goal of reducing burden for users. You will hear about lessons learned and the benefits of using Agile; how the first set of transitions have gone; and the current status of beta.SAM.gov. You will also hear about the future for the new system. This session will be moderated by Jason Miller, Federal News Network.
Event #2: [Virtual Training] Fundamentals of Business Development & Capture Strategy, Presented by Red Team Consulting
Date: May 6, 2020
Cost: $295
Location: Virtual Training
This interactive half-day BD + Capture Strategy Training will give attendees the tools to execute business development and capture strategies in a virtual setting. During the live, web-based training, the presenter will discuss the most critical tasks to perform and demonstrate how to incorporate industry best practices to increase your likelihood of winning an opportunity.
Key Training Takeaways:
Define and develop a streamlined, easy-to-follow business development process.
Determine the best approach for attendees to embrace and execute the BD process and strategies for growth.
Capture management basics. We'll cover what an effective capture process looks like and highlight the critical capture action items to be executed for improving the probability of win for an opportunity.
Event #3: YAFCEA ProDev: Women in Leadership Webinar
Date: May 12, 2020
Cost: $20-$25
Location: Virtual Webinar
The Women in Leadership Professional Development Event will now be a virtual panel of government leaders on the forefront of the COVID-19 response. Join us on May 12th as our panel of female federal leaders in STEM-focused roles discuss career progression, challenges, and how they are adapting their leadership skills during the COVID-19 pandemic.
Potential Discussion Topics Include:
Finding success in STEM with or without a STEM background
Merging of soft skills and technical skills
Challenges in STEM careers
Leadership challenges and opportunities in the COVID-19 landscape
Event #4: NCMA DC May 2020 Virtual Meeting – Policy Night
Date: May 20, 2020
Cost: FREE
Location: Virtual Webinar
The May NCMA DC virtual meeting will be focused on policy with the FAR Council: Mathew Blum, Linda Nielsen, Jeff Koses, and Monica Manning. More details to follow for this virtual meeting – stay tuned!
Event #5: AFCEA Bethesda May Breakfast: Digital Transformation and Interoperability to Improve Customer Experience
Date: May 28, 2020
Cost: $35-$40
Location: Virtual Webinar
Agency leaders recognize they need to improve citizen services and operate more efficiently in an increasingly digital world. As agencies move away from outdated, legacy systems, agencies will have to apply the latest business transformation practices and technology for modernization initiatives to be successful. Seeking agility, improved performance, reduced costs and real-time visibility, organizations are migrating their workloads to various types of cloud solutions. However, digital transformation involves more than just moving applications, systems and workloads to a secure, modern technology platform. IT touches nearly every part of the enterprise. Integration between existing and new systems is crucial for an enhanced and uninterrupted user experience.
Meanwhile, advanced technologies are transforming how agencies operate in the 21st century. Consequently, agencies need to employ emerging technologies like process automation, artificial intelligence, and data analytics. Business systems must incorporate predictive capabilities and embedded intelligence so analysts can make decisions faster and more easily. Moreover, modernized systems require intuitive user interfaces so that business functions can be executed at the desktop or on mobile devices. Doing so will improve the digital user experience for government workers and citizens, enabling them to access information from anywhere, anytime and any device.
Join AFCEA Bethesda on May 28th as leading government and industry modernization experts discuss digital transformation challenges, lessons learned, and the technology needed for a successful transition.