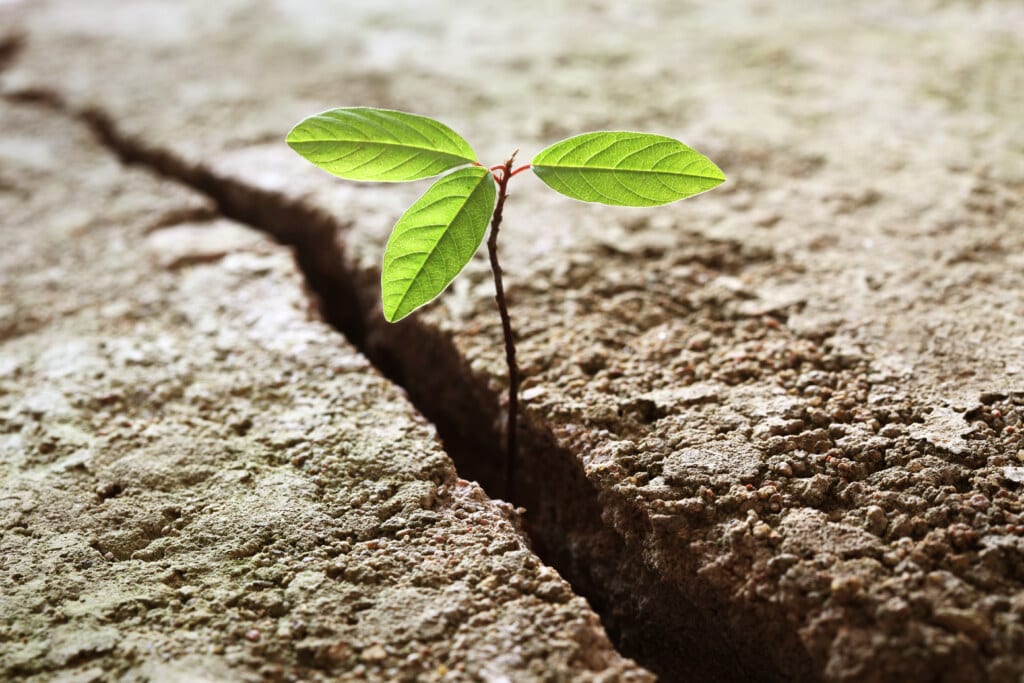 For many of us, we've had to adjust the way we get our work done in an entirely virtual world over the past several weeks. For those doing business development and capture, the pivot may have been even more drastic. Four weeks ago, many of us were attending in-person events, meeting with new and current customers at their offices, and just making connections face-to-face. Today, the way we build, retain, and nurture relationships is quite different but still attainable.
One primary thing to keep in mind is that business development can be effectively executed virtually. Red Team's President, Jeff Shen, offered his four key tips to help companies stay rooted in their process and not skip a beat.
1. Keep Your Vision Top Of Mind

Revisit your strategic plan to make sure you stay focused on your goals and objectives for growth and keep your team in the loop – it's helpful to ensure the goal is still top of mind for the group. With a change in environment, it's easy to lose sight of what we're working towards. Working in a virtual world now does not mean you have to abandon your corporate growth strategies. As part of this step, confirm the markets and agencies you want to pursue.
Prioritize bandwidth to track and assess Federal, State, and Local Governments actions being taken to address the COVID-19 health emergency. Three major emergency stimulus packages have been signed into law since March 6th, with wide impacts to existing and new contract actions. Agencies including DoD, DHS, DOJ, GSA, OMB, NASA, SBA, and USAID have published guidance, directives, and deviations to loosen restrictions and raise thresholds to address critical pandemic impacts.
2. Keep In Touch

Continue to press on with your communities of interest by identifying the best methods for outreach. It may vary from group to group, but that's okay — it's important to find what works to keep the line of communication open and accessible. There are a couple different methods out there, including:
Social media (LinkedIn, Twitter, and Facebook)
Brief emails to reconnect
Texting – yes texting, but only to existing customers
Good old-fashioned phone calls
Video calls using one of the various platforms like Zoom, WebEx, and/or Teams
Stay close to your customers throughout the government on existing engagements. Try to understand how their priorities are shifting due to COVID-19. Keep in mind that some other efforts (like a website redesign) might be put on the back-burner for them. Resist the urge to convince your customer to prioritize those efforts – this is a pandemic after all! Instead, think, are there opportunities to support their response to COVID-19? This could be a great opportunity to broaden your footprint within an agency – and those back-burner efforts will pop back up in due time.
3. Get Involved—Or Stay Involved

Now is the time to participate and support the virtual government and industry community. Get involved with your industry association to see how you can support webinars, virtual events, and any other professional development activity.
Reach out to industry advocate groups to understand and help influence outreach to agency stakeholders to protect your corporate positioning, especially during this time of uncertainty, regarding near-term and longer-term strategy shifts.
4. Get Creative With Your Content

Get innovative in how you're reaching clients or prospects. Leverage your teams to create focused content that is targeted towards the community you are trying to get in front of. This may include white papers, articles on IT topics, or any content that will resonate with your customer. Back up your content with a thoughtful online strategy to maximize the exposure. Leverage your social media and email marketing to get the word out on what you're working on.
Consider developing specific messaging elements to share with your clients and partners on how your organization is proactively supporting and addressing direct COVID-19 impacts that impact your business.
Finally, let's not forget your capture! Thankfully, capture can be performed just as effectively virtually as in person. In fact, most capture activities like opportunity qualification, win strategy, teaming, competitive analysis, and even call planning can all be executed remotely. For general remote proposal development tips, check out our blog post on How to Effectively Work Remotely as a Proposal Professional.