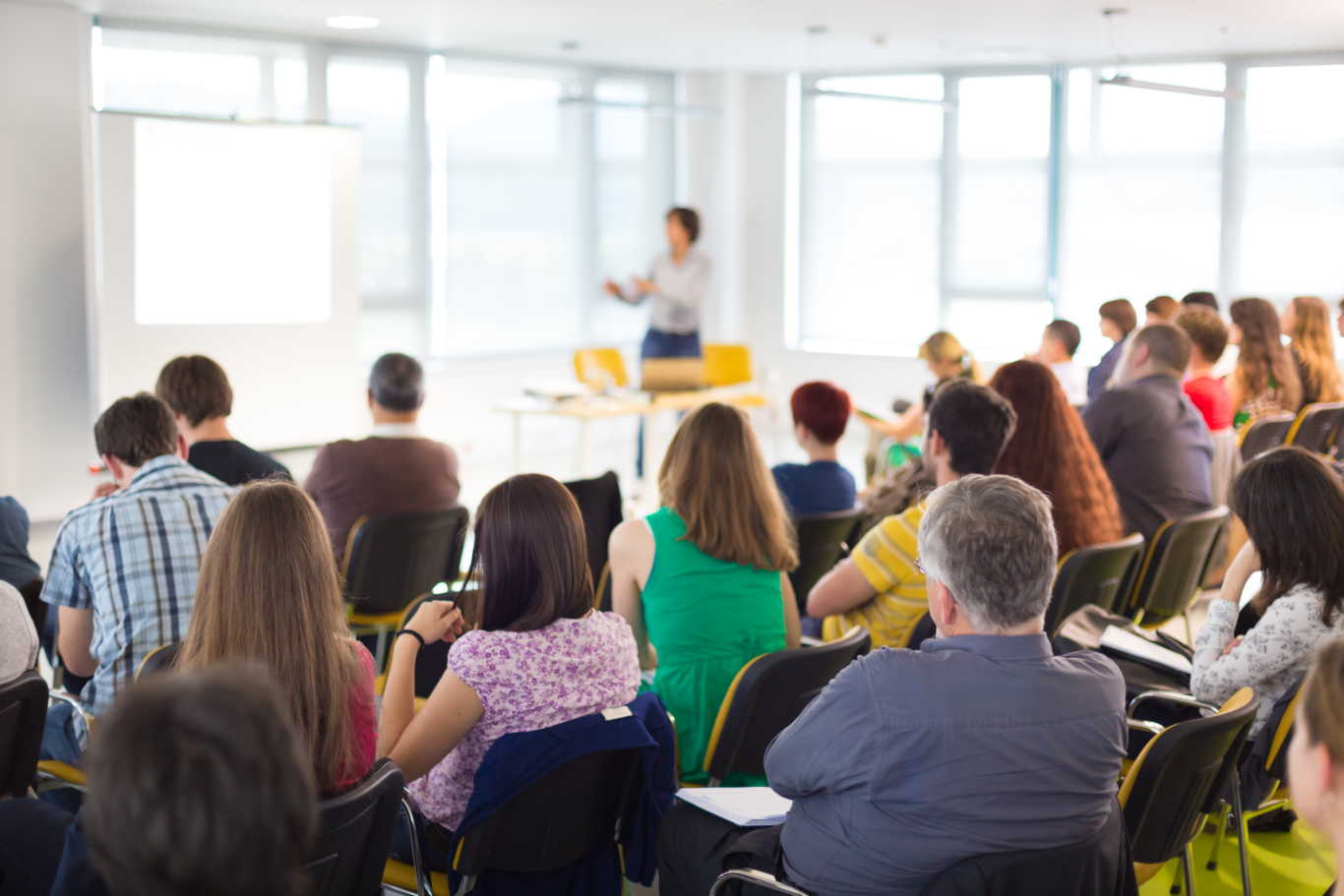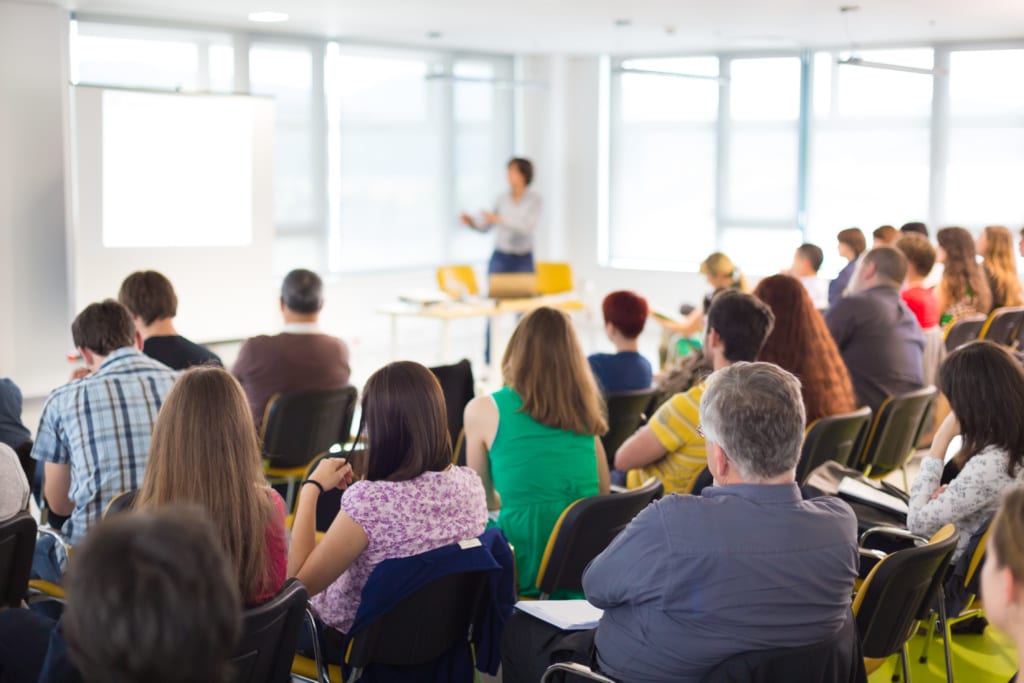 There are tons of valuable government contracting events in the DC metro area, from networking happy hours to training seminars to opportunity overviews. We've narrowed down the top 5 events that you should attend in the upcoming weeks.
While you're here, check out Red Team's event page for upcoming government contracting trainings and events that we are hosting.
Event #1: Understanding the Fundamentals of Proposal Development Training
Date: March 12, 2020
Cost: $495
Location: Northern Virginia Chamber of Commerce Office in Tysons, VA
Creating a compliant and compelling proposal to the federal government can be a daunting task. With the vast number of requirements and often-compressed timeframes, it's easy to get lost in the process. Fear not – Red Team's developed a streamlined, customizable Proposal Management Methodology that takes these factors into account and leaves you going to bed at a reasonable hour, knowing that you have a compliant and compelling proposal in place.
This interactive training will offer an overview of Red Team's Proposal Development Methodology, which was designed specifically for the federal government's Request For Proposal (RFP) process. The training will incorporate both lecture and exercise-oriented activities to highlight the critical aspects of the proposal process. You'll walk away with techniques to avoid the common re-work and re-writes that accompany the proposal writing process.
Key Training Takeaways:
Navigate a federal RFP
Build efficient proposal tools to aid your process and keep you on schedule
Define the difference between strengths and differentiators
Write to the RFP instructions, evaluation factors, and SOWs/PWSs
Learn the ins-and-outs of color reviews
Event #2: Presenting to the Government: How to Prepare for Traditional Orals + FEDSIM Training
Date: March 13, 2020
Cost: $495
Location: Northern Virginia Chamber of Commerce Office in Tysons, VA
More and more federal agencies are turning to hands-on methods to compete their contracts and evaluate offerors. Though not new, the use of oral presentations as a means of evaluating contractor proposals are on the rise. Government agencies are using a variety of orals techniques including traditional PowerPoint presentations, scenario-based orals, interview style Q&A, and on-site coding technical challenges. As more agencies begin adopting this approach to evaluate offerors, companies will need to understand the keys to success with this form of proposal evaluation. When it comes to winning a contract today, it's more than technical knowledge and experience. Staff and teaming partners must understand the nuances of presentation style, storytelling, and collaboration to effectively convey technical acumen and company culture, all while being responsive and compliant with the Government's instructions.
Through the use of interactive lecture and hands-on exercises, attendees will better understand the industry best practices for preparing and executing traditional oral presentations and GSA FEDSIM style oral presentations.
This training is split into two half-day sections. The first half focuses on traditional orals preparation and how companies can better organize, plan, and rehearse for PowerPoint, scenario, or interview style orals presentations. The second half includes information on how FEDSIM conducts procurements and how to prepare for and present FEDSIM orals.
Traditional Orals Takeaways:
Managing the process for an orals presentation
Strategies and best practices for solution development, building content, and developing slides.
How to prepare presenters to speak and conduct rehearsals
Tips on how to communicate clearly
Tips on preparing for the unexpected
FEDSIM Takeaways:
Introductory to FEDSIM (Who is FEDSIM? Why does FEDSIM run procurements like they do?)
How to build out your proposal in a FEDSIM PowerPoint format
Organizing your orals slides in a way that makes sense to evaluators
How to creatively use graphics to convey your message and solution
Event #3: Government Contractor Executive Seminar: Growing to Sell
Date: March 19, 2020
Cost: $25
Location: The Tower Club in Tysons, VA
This Government Contractor M&A session is designed to help government contractor executives pick up from any stage of a M&A process. No matter if you are planning to sell, ready to sell or just thinking about selling, you will gain knowledge and fresh ideas from the panelist's real-life experiences including: starting and planning the process (what to do and what not to do), knowing the best time to sell in a businesses' growth cycle, planning for a successful transaction, managing the value increase of your business, finding the ideal buyer, and more!
You will walk away with the following knowledge:
Designing and implementing a strategic growth to exit plan
Defining your exit goals
Planning for an optimal valuation
Identifying when the timing is right to sell your business
Managing towards leading growth indicators and not trailing indicators
The makings of a successful deal
Reception and happy hour will immediately follow this session. This is a great opportunity to talk with the panelists, meet the sponsors and enjoy drinks and hors d'oeuvres!
Event #4: PSC 2019 FedHealth Conference
Date: March 25, 2020
Cost: $295-345
Location: Silver Spring Civic Center in Silver Spring, MD
The fourth annual PSC Federal Health Conference will bring senior executives from across industry and government together to discuss critical industry policy and acquisition priorities in civilian and military health. Speakers from HHS, VA, and DoD will discuss their needs and challenges so that industry can better determine where the federal health market is headed.
This half-day conference will be your opportunity to share ideas with senior government and industry leaders in an extensive dialogue on federal health agencies, future policy and procurement trends and their implications on your company.
Event #5: AFFRIM After Hours Networking Event
Date: March 26, 2020
Cost: FREE
Location: City Club in Washington, DC
This event is part of an annual series of AFFIRM After Hours Networking events, offering our members and guests the chance to connect after working hours. CIOs and other IT professionals from many Federal agencies will be in attendance, along with partners from the IT industry with whom to network and interact.
This After Hours event is a must-attend event for anyone serious about leveraging enterprise low-code platforms for application development and digital modernization within the Federal Government.
Keep up on the latest government contracting events! Subscribe to our monthly GovCon Events newsletter.