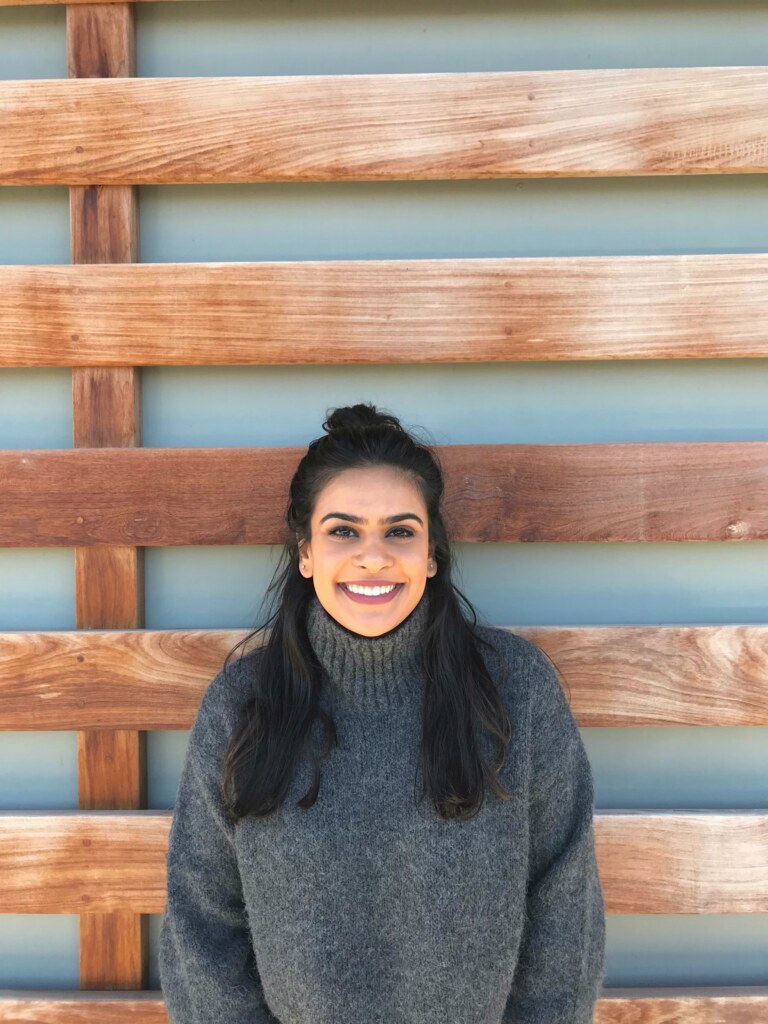 We are excited to announce that Urooba Khan has joined the Red Team family for a few months as our summer intern. Over the summer, Urooba will be assisting our team with an array of duties, ranging from managing sales and business development reporting, to assisting in various facets of marketing, to supporting our overall business operations. We thought it would be fun to get to know Urooba a little more. Here is what she had to say.
1. Where are you from? Tell us a little bit about your hometown.
I was born in Chicago, but grew up in Northern Virginia. My hometown is special in the way that it's a melting pot of different languages and cultures and it will always hold some of the most memorable parts of my life. NoVa will always have a place in my heart because it is where I grew up with all my aunts, uncles, and cousins. Now that I'm older, my hometown still doesn't disappoint because when I'm here I feel peace of mind.
2. What college are you currently attending, and what were your reasons for selecting your college?
I chose Virginia Tech because I wanted to be part of a large, diverse student body. I knew in the long run, that Tech would help me out with networking opportunities to land internships/jobs. VT also has a great business school and offered my major, Business Information Technology.
Fun fact: Virginia Tech is ranked #1 in America for best college food, for someone who doesn't know how to cook, that made me VERY happy with my decision.
3. Which college classes or subjects do you like best? Why?
I have always loved math–you probably don't hear that one every day. It always came so naturally to me and math is black and white, it's either right or it isn't. Finding the answer is very satisfying and it is useful in everyday life.
The most interesting college classes I've taken was learning how to code. This was different from any other high school or college class I've taken, and it was frustrating, to say the least. But once the program worked, it was the best feeling in the world.
4. What are your plans following graduation?
Ideally, the summer after graduation I would love to travel all around Europe. After my travels, I would want to find an Analyst or Consulting job and work on getting Certifications. After a year or two of saving up money, I want to attend the University of Chicago and obtain my MBA.
5. What attracted you to the summer intern position at Red Team?
This internship program will help me build knowledge and expertise relevant to my future. Red Team has a very appealing work environment and I'm excited to be spending the next few months working closely with these great people!
6. What do you hope to learn from your time at Red Team this summer?
I hope to learn alongside Red Team professionals and gain first hand industry knowledge. Additionally, I want to apply the various skills I learned from taking classes into the real world. This internship opportunity is perfect to strengthen my communication and teamwork skills as well.
7. What are your plans for the summer, outside of this internship?
I plan on spending most of the summer with my BIG family because 4 of my cousins are having weddings. I also want to try and travel outside of Northern Virginia every other weekend and explore.
8. Tell us 3 things most people don't know about you…
I skipped a grade, so I'm younger than most of my peers.
I LOVE fun, thrill-seeking activities (skydiving, bungee jumping, rollercoasters, cliff jumping, scuba diving, zip lining, swimming with sting rays, etc.)
I have a black belt in Martial Arts.