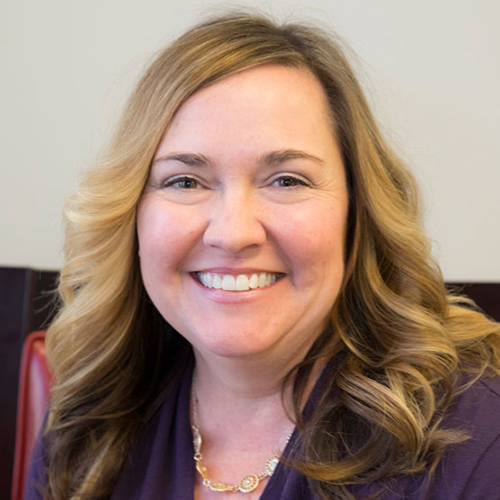 This year marks Red Team Consulting's 15-year anniversary and we couldn't be more thrilled about it. Since our anniversary is on March 10, we decided to take the entire month of March to celebrate this milestone. We're kicking off the month-long celebration with an interview from Carole Stoebe, Red Team's Executive Chair and Founder. Carole shares her thoughts on our company's history and how we got here.  Stay tuned for later in the month when Jeff Shen, Red Team's President, shares his thoughts on our company's future.
This year we celebrate Red Team's 15-year Anniversary. What thoughts and emotions come to mind when you think about that?
Blessed. Proud. Happy. Grateful. Lucky.
When I think about the fact that Red Team is celebrating our 15-year anniversary, I can't help but feel so incredibly blessed for the opportunities the company has given me, and proud of the success and growth we've had throughout the years. Red Team has become so much more than I initially envisioned it would be when I first started the company, and I couldn't be happier with what we have become. I think of all the wonderful people that have been a part of the company throughout the years, not just employees, but also consultants, partners, advisors, and clients and I am forever grateful for everything they have contributed. One of the reasons I started Red Team was to have a career where I could continue to learn every day, and I feel lucky that even after 15 years, I am still learning.
What are the top three successes you think Red Team has accomplished in its 15-year history?
Our first success was when Jeff Shen joined the company in 2006. Red Team had been around for 2 years, and I was busy delivering proposal services to several companies and had even started using a couple of consultants to help me handle some of the work. Jeff came to me with a proposition for him to join Red Team and grow the company. I was very nervous about bringing him on, because I wasn't sure how we could afford him. But once he started, that was when our real growth and position in the industry began.
Another great success is our client retention. I am so proud of the fact that Red Team has numerous clients that have come to us for support on multiple efforts over the course of years. In fact, we have one client, Connection, that has been with Red Team since 2005. Providing a level of support to your clients that brings them back for multiple opportunities is a true testament to the quality of the people at Red Team and the service they provide.
Finally, I am proud of the reorganization that Red Team went through in 2014. We surveyed everyone in the company and used the results of the survey to align our organization with the individual career interests of our employees. This has proven to be very successful. Our employees have been entrusted to run different aspects of our operation and in turn have been able to grow tremendously in their area of interest. It improved morale and led to both corporate and individual growth.
What is the key component to creating a successful company?
It's hard to boil it down to one key component, because there are numerous areas that are critical. But for a consulting company like Red Team, much of our success is determined by people and attitude. Our success has relied on having people who are willing to work hard, but are also comfortable accepting support from others. People with a great deal of experience to help our clients and are also willing to listen to ideas of others and recognize when there may be a better way of doing something. And people that have the skills and knowledge to manage a large proposal, but are also flexible to listen to our clients and adapt to their culture and processes.
What is the biggest struggle Red Team's faced?
Red Team's biggest struggle, year after year, is the unpredictable nature of the Federal Government procurement cycle. Our entire business model depends on the government releasing RFPs. Given the delays that generally occur, forecasting and budgeting each year can be a challenge. Staffing for our projects needs to be flexible when you are facing a constantly moving target. We would love to be able to plan for specific resource assignments well in advance of procurement release, but the timing of RFP release simply doesn't allow for that. We have learned to adapt to the unpredictability, and we have structured our company accordingly. But it is still a challenge.
What are the key areas needed to create a positive company culture?
You need to understand what is important to your employees, and make sure their needs are met, if possible. You can't assume you know what those needs are; you have to ask them. Conduct a survey and use the results to develop a culture that works for your company. Make sure your employees have opportunities for meaningful engagement activities. Again, find out what matters to them and develop an engagement plan around them.
How have you used the challenges over the years to improve Red Team and make it a better company?
One thing that I have stressed over and over at Red Team is accountability. If Red Team makes a mistake, we own it, learn from it, and move on. Whether it is a new sales initiative that isn't working, a process that isn't effective, or a client we haven't done our best with, every mistake is an opportunity to learn. This attitude has created an environment where people aren't afraid to propose and try new ideas and where clients trust us.