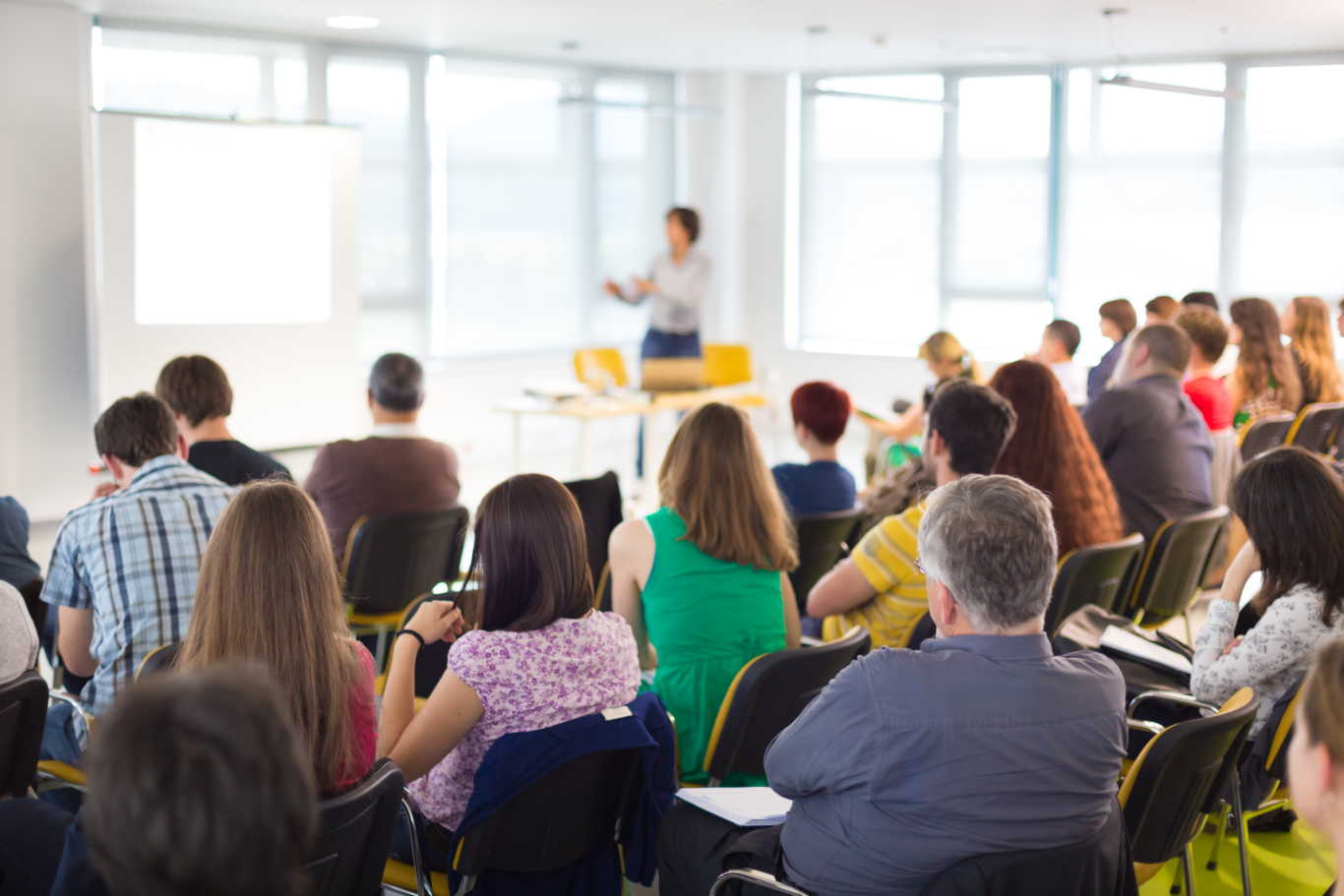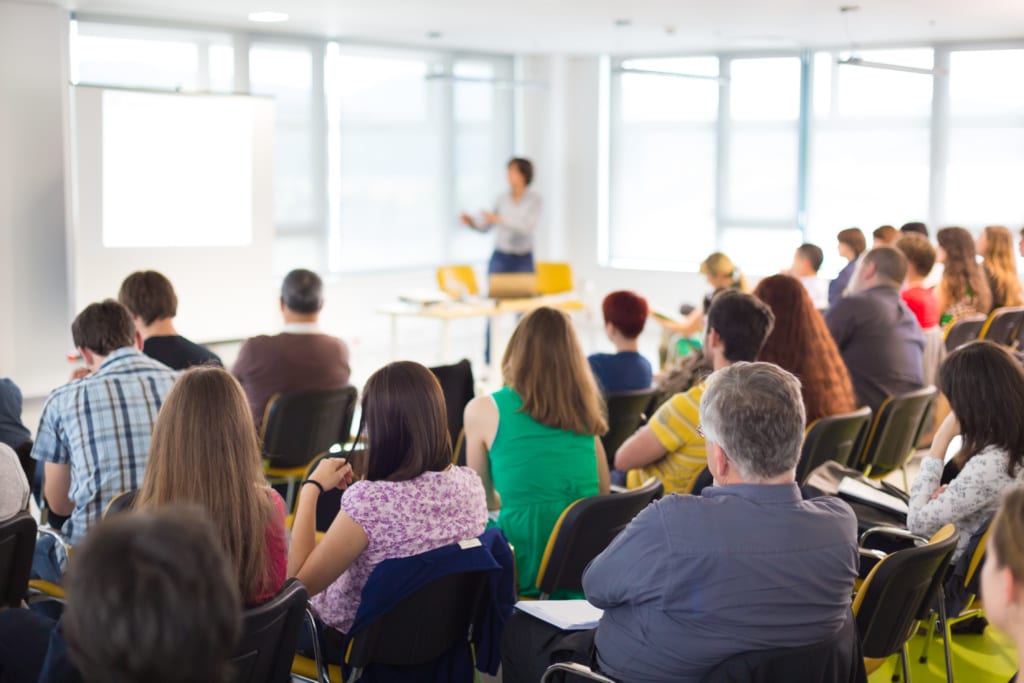 There are tons of valuable government contracting events in the DC metro area, from networking happy hours to training seminars to opportunity overviews. We've narrowed down the top 5 events that you should attend in the upcoming weeks.
Event #1: Breakfast Seminar: Conducting Meaningful Color Reviews
Date: March 13, 2019
Cost: $15
Location: Berenzweig Leonard Office in Tysons, VA
You can expect that the first draft of your proposal will look nothing like the final submission. Proposals come together through multiple reviews and iterations. Color team reviews are established as an opportunity to review the proposal, offer feedback, and ensure that everyone is on the same page. It is during these color team reviews we assess the five Cs: Compliance, Compelling, Credible, Clear, and Concise.
Under strict deadlines and compressed time schedules with limited resources, following the standard color review schedule can often be a challenge. Compromising necessary steps can also be detrimental – we understand, we've been there. Join us for a breakfast seminar to learn the ins-and-outs of color reviews, including how to stay organized and on schedule, what each review means and when you should hold it, who should attend each review, and how to set the right tone and set your team up for success.
Event #2: Federal RFP Pricing Strategy Training, Presented by Red Team Consulting
Date: March 20, 2019
Cost: $295
Location: Metro Offices in Arlington, VA
While business development efforts, capture strategies, and proposal win themes and discriminators are important in increasing overall win probability, one of the essential components to winning federal contracts is the pricing strategy. Understanding the process and strategies potentially available to you are critical to your competitiveness in this market.
Our Pricing Strategy Training will introduce attendees to the critical relationship between cost and pricing strategy. It begins with an overview of concepts and players involved. With this foundation, we then move into pricing strategies and techniques. We review the linkages between all the proposal volumes and why it is important that your win themes and data are consistent throughout. This class will provide insight into best practices that, when coupled with a strong technical proposal (technical approach, staffing approach, management approach, teaming, and past performance), will increase overall win probability.
Key Takeaways:
Who are the important players essential to creating a compelling, compliant and winning cost/price volume?
What pricing techniques/strategies should you be using?
When should you consider changes to your estimating system and your cost/pricing processes?
Where can you find free resources for cost/pricing?
Why do companies lose bids on price/cost?
How do you answer Government clarifying questions on cost/pricing?
Event #3: SECAF GovCon CXO Forum: Managing Federal Sector Growth – Business Infrastructure and Compliance Tips
Date: March 14, 2019
Cost: FREE
Location: CenturyLink Office in Arlington, VA
Business owners crave direction on their growth trajectory and having the right information at the right time will help them capture growth opportunities. Building a sound business infrastructure is critical to successful and scalable growth. This is a must-see presentation to prepare attendees for what lies ahead for businesses experiencing much sought after growth in the government contracting industry. You will obtain valuable information about right sizing your accounting system, employing risk management techniques, developing your strategy and budget, transitioning to a prime contractor, and strengthening your overall compliance.
Event #4: AFCEA Bethesda Breakfast: Let's Get Real about Data-Driven Decision Making
Date: March 27, 2019
Cost: $70-$80
Location: Bethesda North Marriott in Bethesda, MD
The concept of leveraging data as a strategic asset, a central tenet of the President's Management Agenda, is not some lofty ideal. It's a necessity. The opioid crisis is a perfect example. The severity of the crisis became apparent only after people began crunching the data, and that same data will provide the parameters for any effort to mitigate the crisis.
Similar scenarios are playing out across government, as agencies realize the many ways which data is essential to their ability to achieve their goals. But data-driven decision making is still a work in progress. This event, the first in our four-part IT Enterprise Sprint, will discuss the current state of data initiatives, the potential benefits to be realized and the work that needs to be done.
Potential topics include:
The opioid crisis and the impact on data initiatives
Key mission areas in which data could provide critical insights
Current challenges to leveraging data where solutions are needed
Event #5: PSC 2019 FedHealth Conference
Date: March 27, 2019
Cost: $195-$350
Location: Silver Spring Civic Center in Silver Spring, MD
The third annual PSC Federal Health Conference will bring senior executives from across industry and government together to discuss critical industry policy and acquisition priorities in civilian and military health. Speakers from HHS, VA, and DoD will discuss their needs and challenges so that industry can better determine where the federal health market is headed. This half-day conference will be your opportunity to share ideas with senior government and industry leaders in an extensive dialogue on federal health agencies, future policy and procurement trends and their implications on your company.
During the course of the day attendees will:
Gain insights into the direction of health technologies across the government
Learn the findings of PSC interviews with FedHealth executives
Engage on the issues and opportunities around government adoption of innovative approaches and solutions
Keep up on the latest government contracting events! Subscribe to our monthly GovCon Events newsletter.