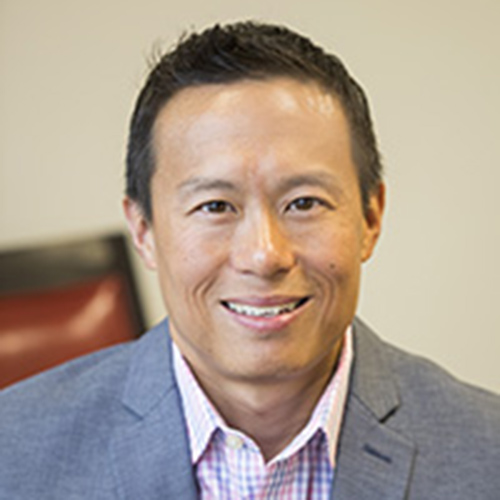 Red Team Consulting is happy to announce the promotion of Jeff Shen to President. In this role, Jeff will oversee day-to-day operations, business development, client relations, and Red Team's corporate development and growth strategy. Carole Stoebe, founder of Red Team and President since the company's inception in 2004, will transition to Executive Chair. Carole will continue to oversee the company's finances and be responsible for philanthropic activities.
"I have enjoyed seeing our company grow from a small, niche proposal consultancy to one of the preeminent capture and proposal consultancies in the federal market," said Jeff. "I am excited to take on this role within Red Team to continue helping our clients succeed in the federal market. I believe we have the right people, the right expertise, and the right tools to continue our growth and the growth of our clients. I am honored to work alongside our staff and consultants who are the ones truly responsible for our continued success."
"Jeff already had a significant leadership role at Red Team, and this promotion is a natural progression for him and the company," commented Carole. "He has been a driving force in our growth, our client relationships, and our company culture. I have the utmost confidence in the direction that Jeff will lead the company and I am excited to see all that he will accomplish."
Jeff brings more than 20 years of proven leadership and functional expertise in federal contracting, corporate strategy, and business development. He has been with Red Team since 2006 and during his tenure, he has been responsible for the company's business development and growth strategy, as well as ensuring successful project delivery and client satisfaction. Prior to joining Red Team, Jeff led sales and marketing organizations resulting in 300% year-over-year growth. He has served on numerous boards and executive committees, including ACT-IAC and AFCEA. Jeff has been a featured speaker at APMP, SAME, NCMA, and ACT-IAC on topics such as Acquisition Strategies, Proposal and Capture Management, and Business Development.
About Red Team Consulting: Red Team is a premier provider of proposal, capture, cost and pricing, and training services to Government contractors. Founded in 2004, Red Team is a woman-owned small business consisting of energetic, diverse, and highly successful federal business consultants. The company has helped over 600 small and large companies compete on over 800 procurements and captured over $100 billion worth of federal contracts. Red Team's mission is simple – to help clients grow their business.