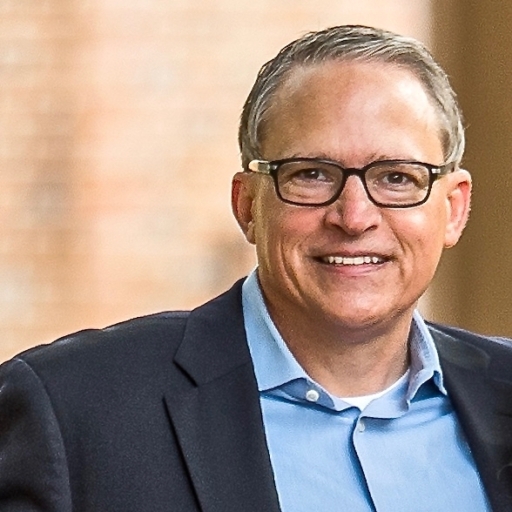 Yesterday, our Director of Capture, Tris Carpenter, attended the DoD/VA Industry Interoperability Roundtable in McLean, VA. The public event featured industry leaders from the DoD and VA discussing project updates, interoperability efforts, and lessons learned on patient care initiatives. Tris shares his key takeaways from this valuable event:
Who was the most interesting speaker or panelist?
I was intrigued by the panel discussion on Interoperability and Clinical Decision Support Systems, specifically panelist Dr. Paul Tibbits, Executive Director of VA OI&T Electronic Health Record Modernization (EHRM) Integration. Here are the key highlights from the discussion:
VA has an extreme interest in open, standardized APIs, and a focus on industry market research and networking with peer CIOs for support
Their preference is not to grow user-facing SMART app expertise in-house, but instead, the goal is to look to industry and 3rd party apps for their needs
VA is taking advantage of demonstration projects (more important than in the past) and providing successful proof of working concepts. There is full support of the OpenAPI pledge, which was announced at the HIMSS conference back in March, with 200 signatories now
Blockchain is being evaluated as an interesting technology, but VA OI&T has deemed that it is not mature enough and requires more market research. There are still questions on the quality of the data and potential issues with corruption at origin
Robotic Process Automation is showing the highest immediate value to VA as an emerging technology, as compared to Blockchain or AI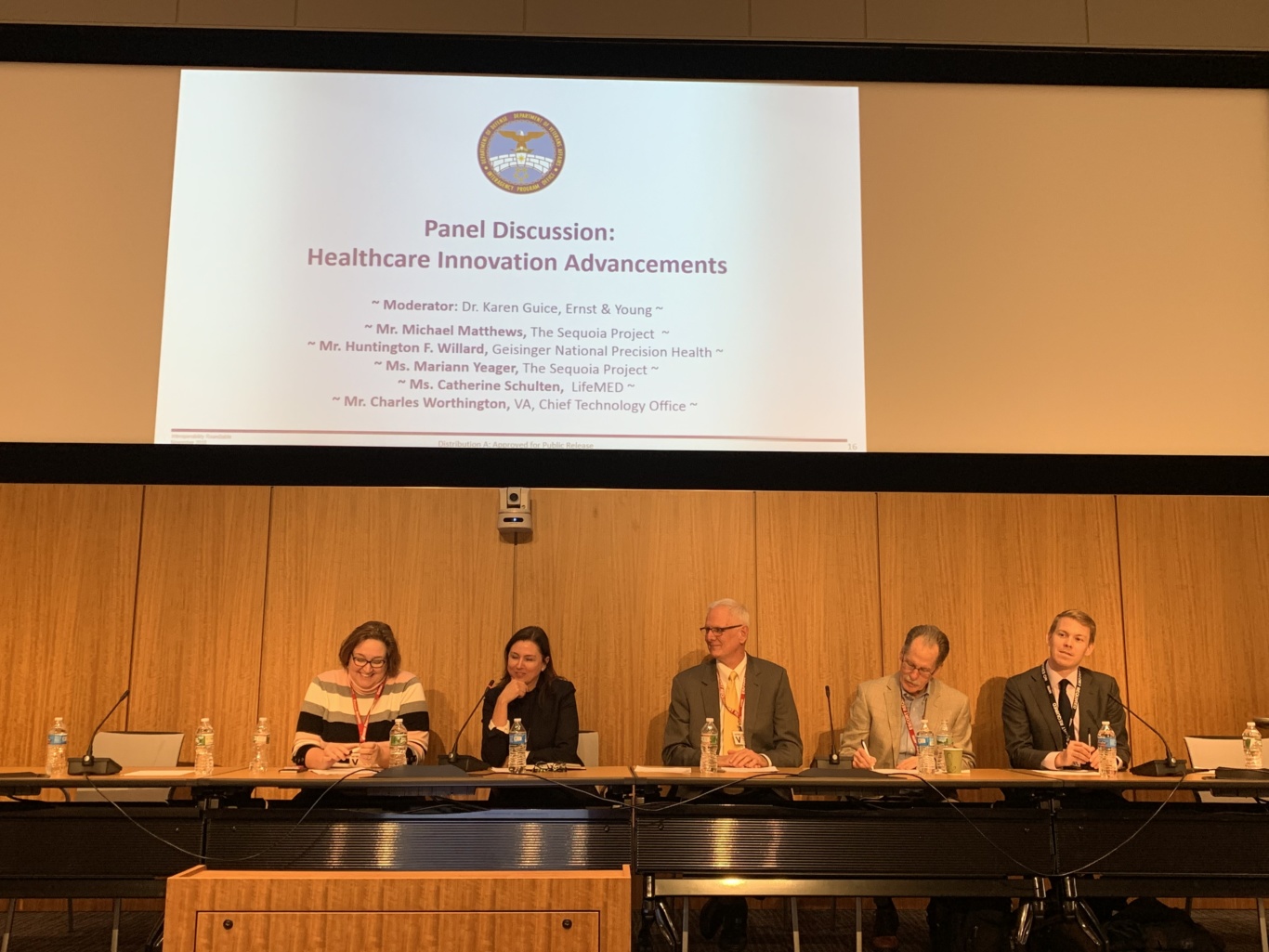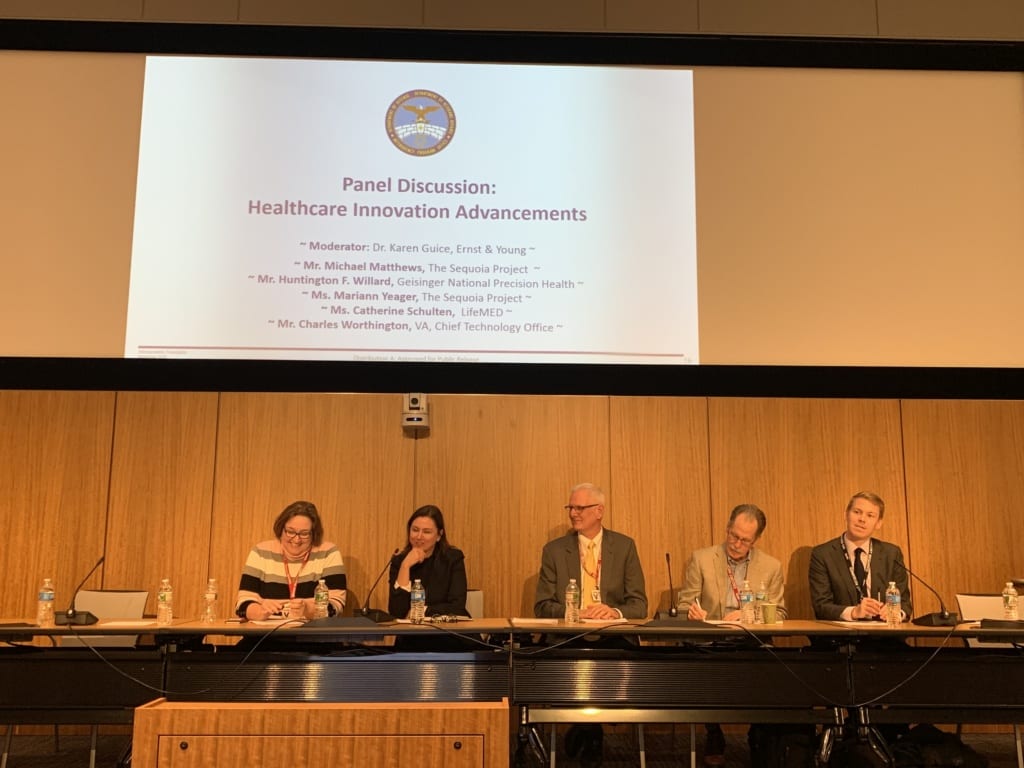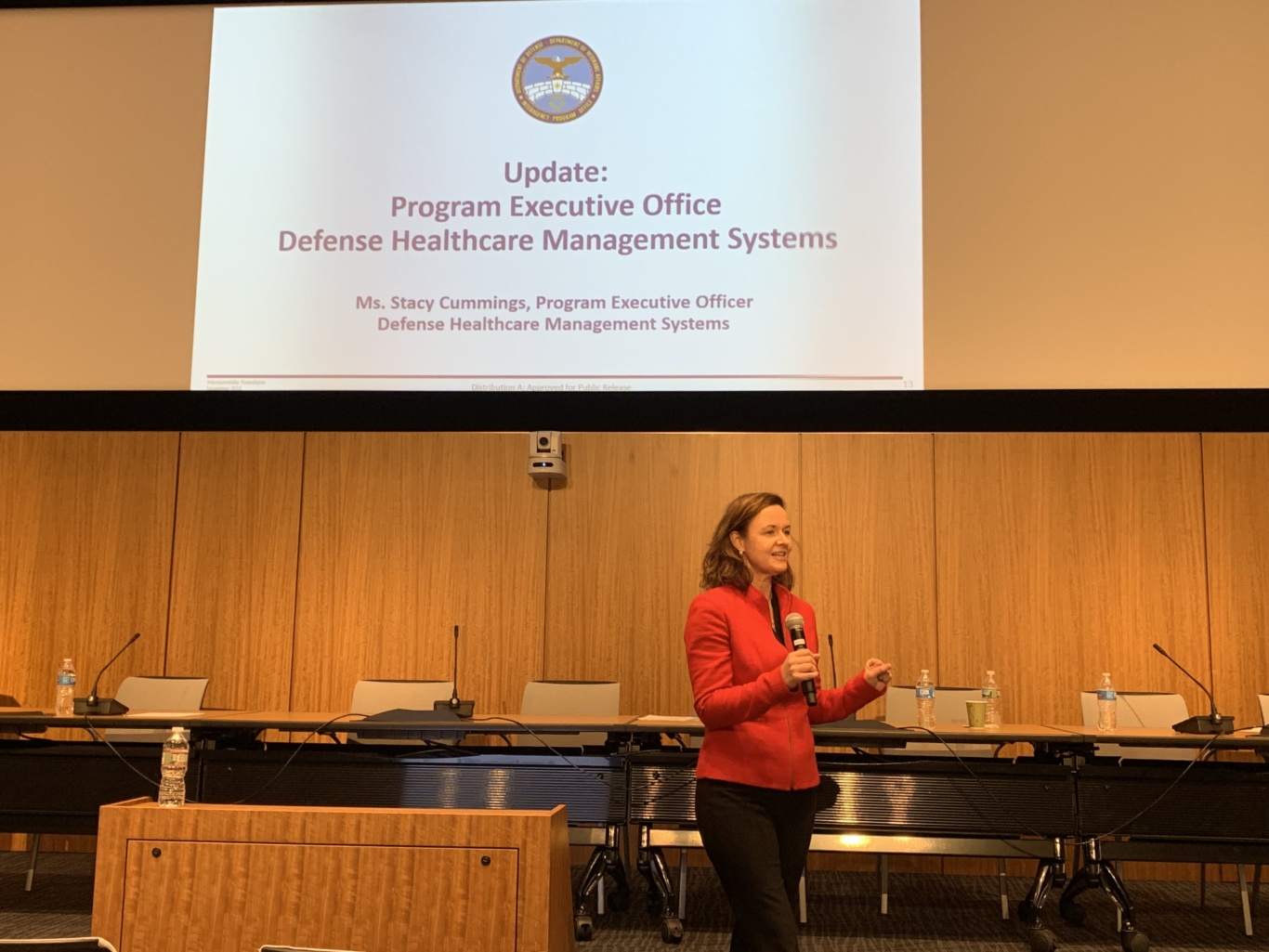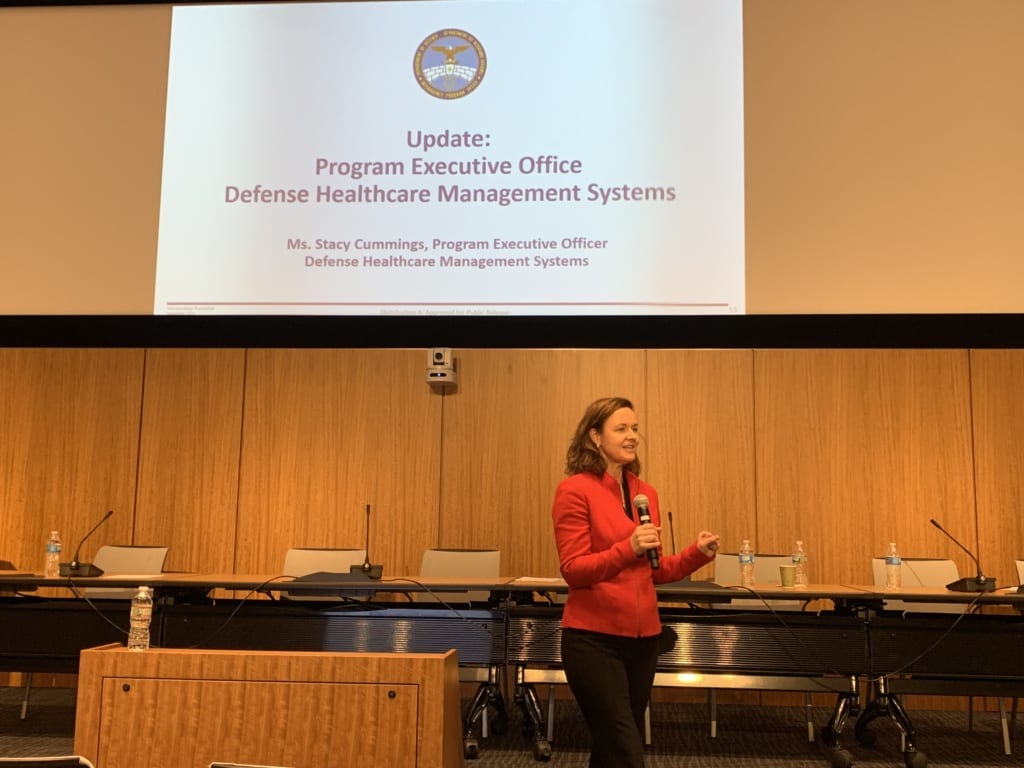 What was said that our clients would find valuable?
A spirited discussion included panelists Dr. David McCallie, SVP, Medical Informatics at Cerner, and Adam Culbertson, Health IT Program Manager at Harvard Medical School. Here are some valuable takeaways that would be of interest to small and large sized IT service providers:
FHIR (Fast Healthcare Interoperability Resources) standard is now widely deployed. It is easy to implement the standards and it also provides centralized CDS smarts
CDS Hooks API specification is catching on for invoking decision support from within a clinician's EHR workflow. It provides synchronous, workflow-triggered CDS calls returning information and suggestions, and the ability to launch a SMART app when CDS requires additional interaction
Cerner is excited about the Trusted Exchange Framework and Common Agreement (TEFCA) agreement for brokering service and care quality rule of exchange
Also of note, Cerner is using Clinical Quality Language (CQL) in their Population Health environment, and are expecting to move to an EHRM environment soon(ish)
The primary standards/technologies of FHIR, CDS Hooks, and CQL are being deployed in the field before the standards are completed
Data Provenance is an important part of Health Data Exchange where history is critical. It is important to trust the integrity of patient-generated data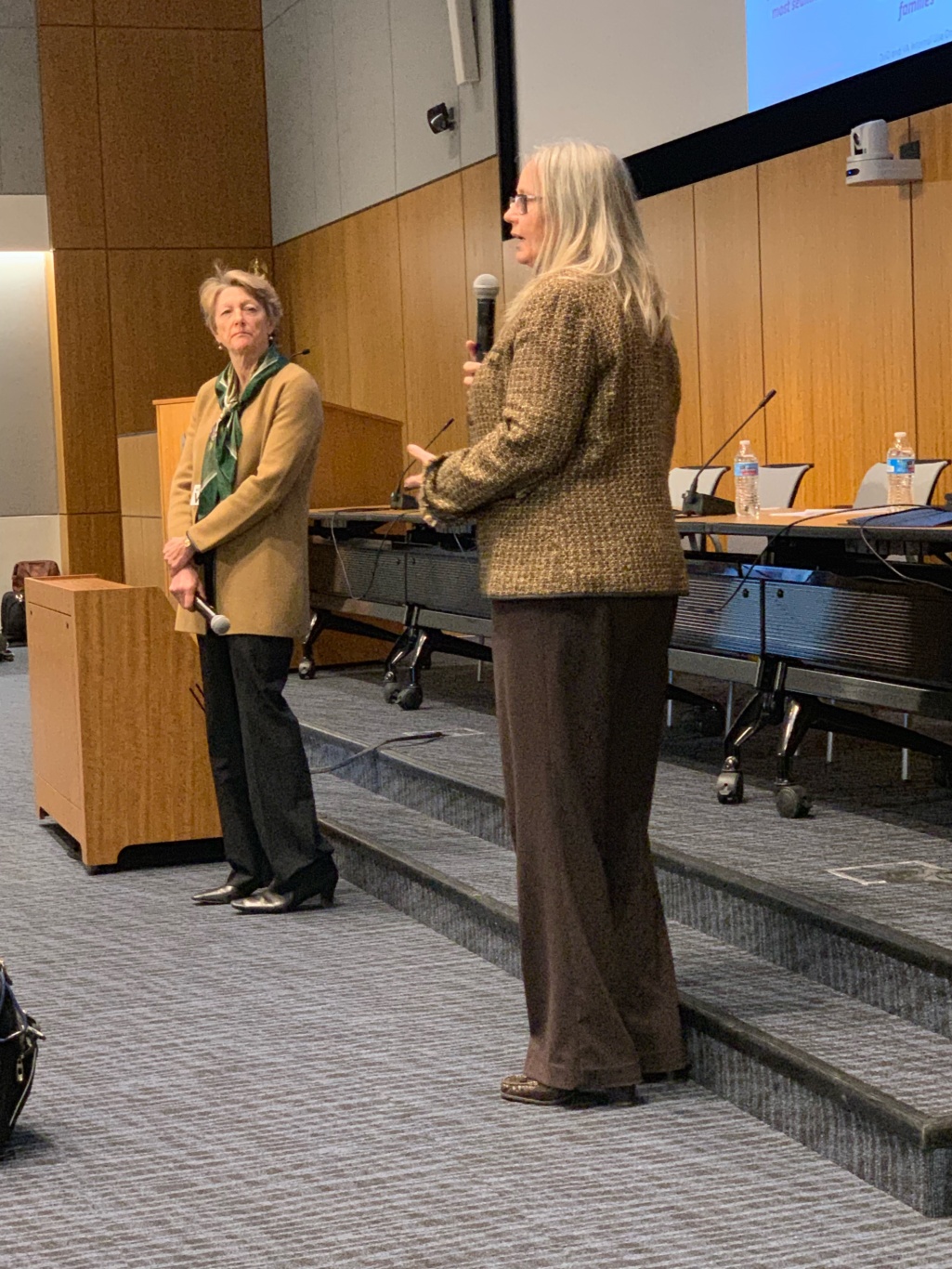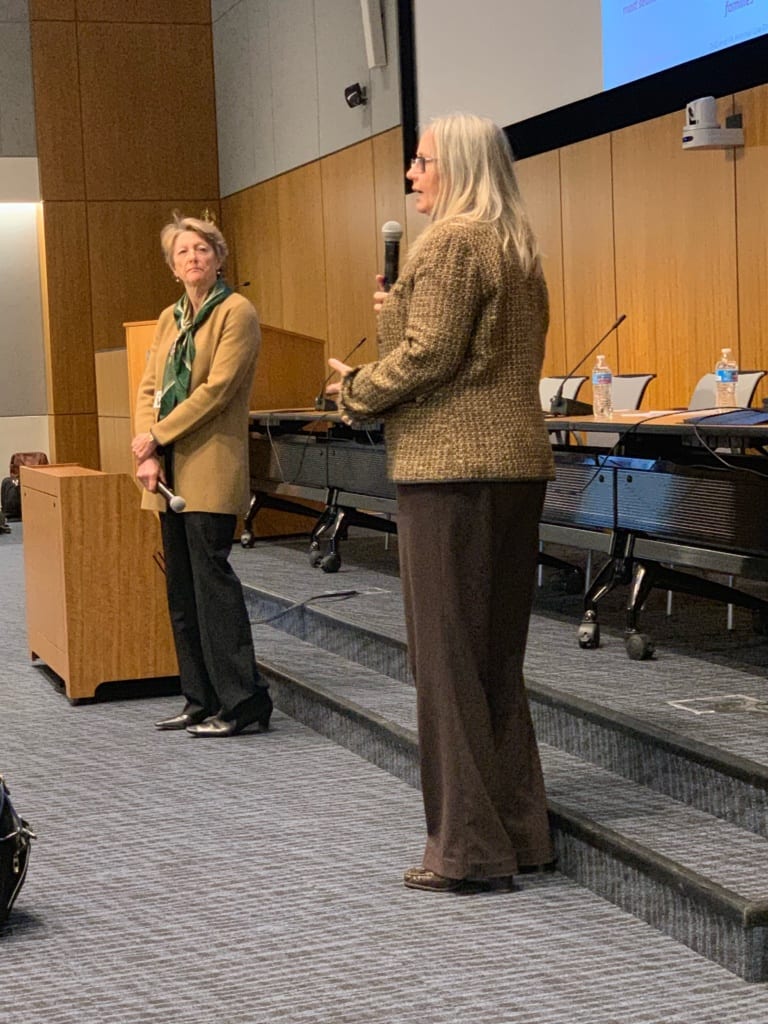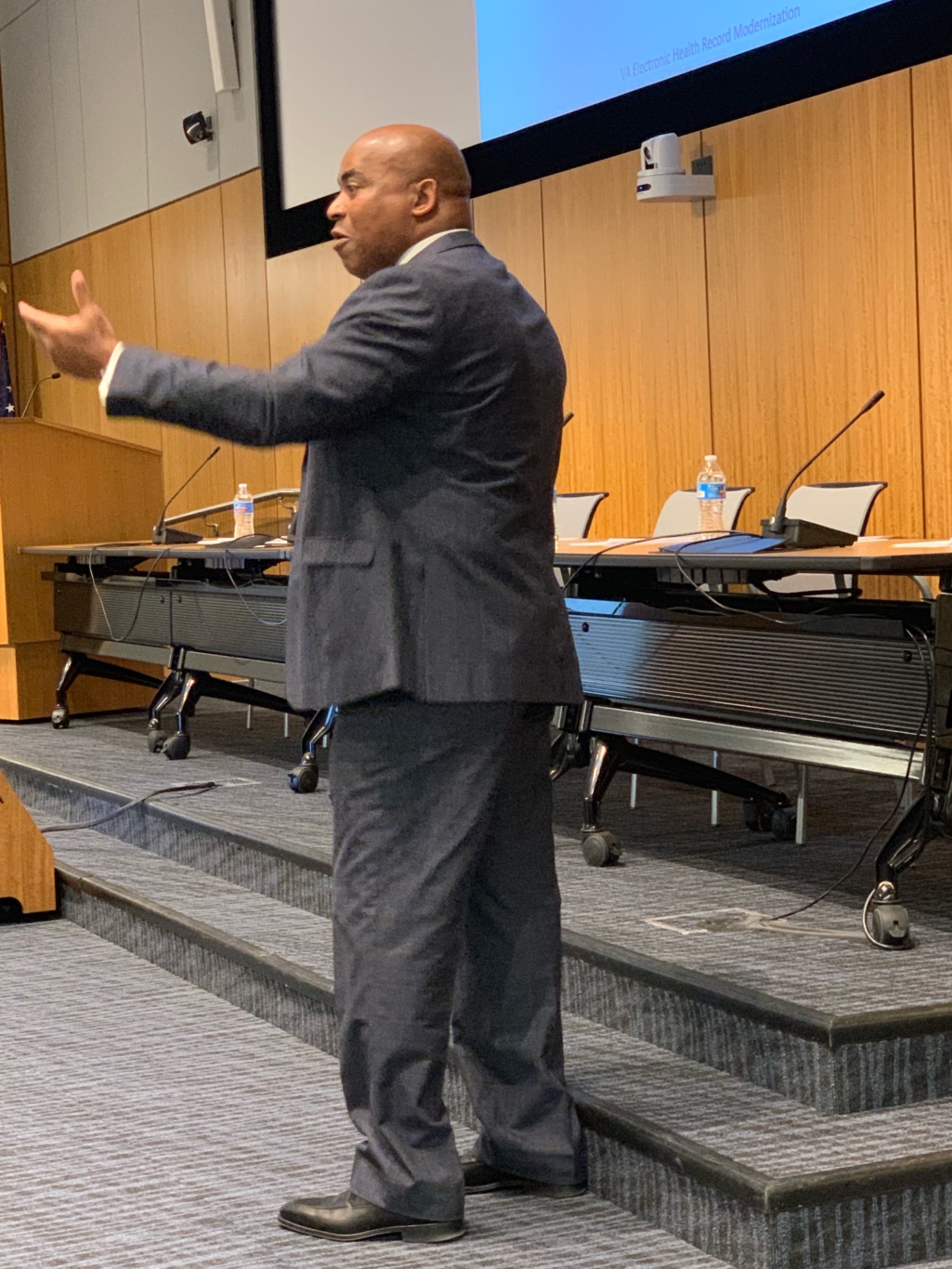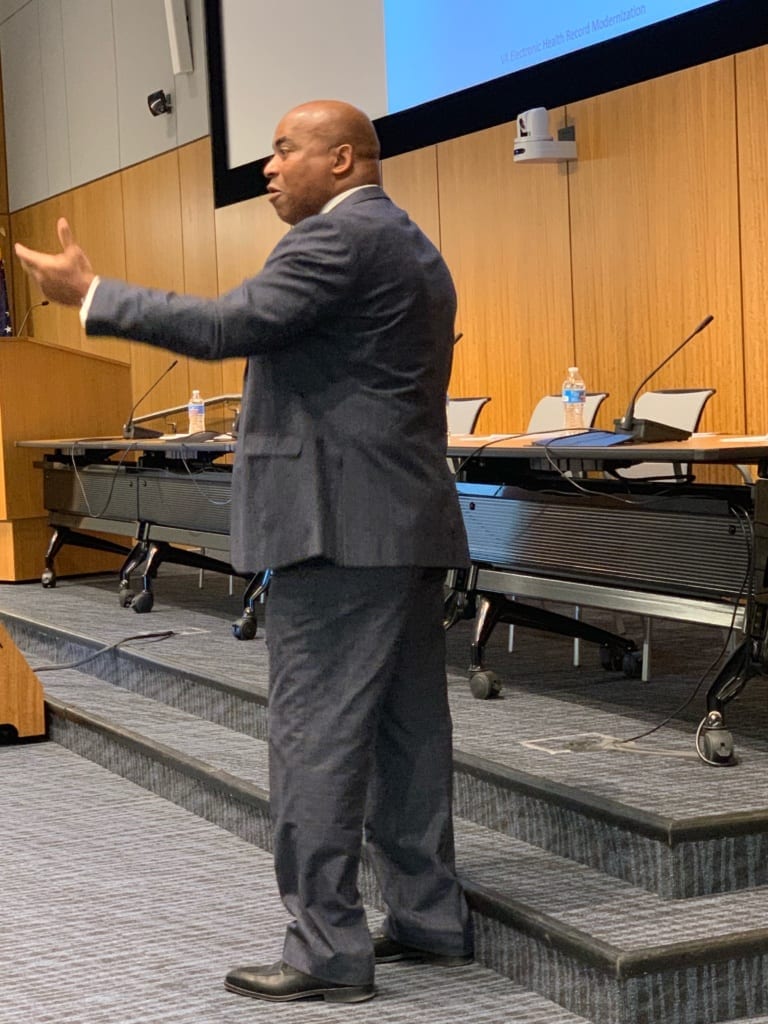 Which companies would have most benefited from attending this event?
Small and large sized IT service providers looking to interactively engage with key DoD/VA stakeholders, specifically focused on shared initiatives including the joint EHRM implementation effort.
What else did you learn that others might find of interest?
Here are some insights from other industry leaders at the event:
Mr. John Windom (Executive Director, VA OEHRM)
VA is currently undergoing an essential data migration to Cerner's HealtheIntent population health management platform for improved coordinated care
There is important work being done now to establish clinical data needs by holding multiple clinical workshops
VBA integration is also be married into the EHRM process with input from the Benefits side
Charles Worthington (VA CTO)
VA is examining the availability of commodity hardware to address demonstration projects, to build up/tear down as needed
There is an interesting potential in precision medicine space (e.g. Amazon/Berkshire Hathaway JV) as a disruptive technology
Stacy Cummings (PEO, DHMS)
The next wave of MHS Genesis deployments will be at four new sites: Naval Health Clinic Lemoore (CA), Travis Air Force Base, Presidio of Monterey, and Mountain Home Air Force Base (ID)
A low no-comm, forward deployed version of MHS Genesis drops over the next 2 years, but they haven't baselined the schedule yet
Deploying MHS Genesis with JOMIS is part of the Segment 2 timeline, however they want to get through the IOC process first
Would you go again? Why?
Yes, this is a great public forum to discuss joint DoD/VA project updates, interoperability efforts, and lessons learned on patient care initiatives.