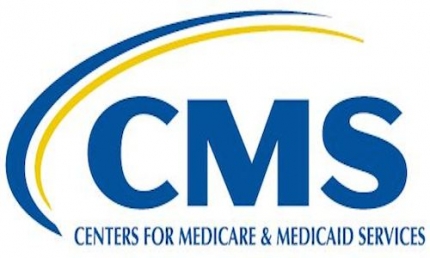 Two multi-billion-dollar federal health IDIQ's are expected to drop out of the Department of Health and Human Services (HHS), Centers for Medicare and Medicaid Services (CMS) this month. If you are doing work in federal health, you should already be familiar with these opportunities. The solicitation for the first contract, Provider Enrollment and Oversight (PEO) IDIQ, is slated for release on October 17, 2018. You can expect the second RFP, for Research, Measurement, Assessment, Design, and Analysis (RMADA) 2 IDIQ, to be released later October. Below are more details and key highlights about these major federal health contracts.
Federal Health Contract #1: PEO IDIQ
Solicitation Date: 10/17/18
Value: $2.5 Billion
Number of Awards: Multiple; Small Business Set-Aside; Full and Open/Unrestricted
Description:  The primary purpose of the PEO is to obtain contractors to carryout provider enrollment and screening tasks to detect, prevent, and proactively deter fraud, waste, and abuse in the Medicare and Medicaid programs.
Key Highlights: Six Volumes; two task orders for Site Verification Services (SVS) will be solicited at the same time as the PEO IDIQ; Large businesses must provide 8 evaluations from the Prime; small business must provide 6 evaluations from the Prime.
Federal Health Contract #2: RMADA 2 IDIQ
Solicitation Date: October 2018
Value: $7 Billion
Number of Awards: Multiple; Full and Open/Unrestricted
Description:  The primary purpose of RMADA 2 is to obtain contractors to provide  a wide range of analytic support and technical assistance activities that support models and demonstration programs created or derived under the auspices of the Patient Protection & Affordable Care Act (ACA), the Medicare Access and CHIP Reauthorization Act (MACRA), other non-ACA statutes, and future health reform legislation.
Key Highlights:

In the prior 2013 RFP, there were four sections for the IDIQ Technical Proposal that allowed up to 60 single-spaced pages.

Technical Approach (CMS Experience is key)
Key Personnel (Project Director from Prime)
Project Management Plan
Past Performance (3-5 all from Prime offeror)

In the prior 2013 RFP, the Sample Task Order required two sections, which also allowed up to 60 single-spaced pages.

Technical Approach
Personnel Qualifications (must identify all personnel proposed and provide an estimate of the number of hours for each resource)