Top 3 Contracts to Watch
We are tracking three contracts expected to drop in the upcoming months: Infrastructure Design Engineering Architecture and Integration 3 Small Business Set Aside (IDEAI 3), Training Content Contract Multiple Award Contract (TCC) (MAC), and NOAA Mission IT Services (NMITS). Get all the details on these opportunities below.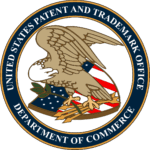 The U.S. Patent and Trademark Office (USPTO) may have a recurring requirement for Infrastructure, Design, Engineering, Architecture, and Integration (IDEAI) services for independent, objective, and expert technical advice and assistance for ongoing and future information technology initiatives.
Red Team's Take!
CLICK HERE for our detailed analysis of this opportunity.
Agency: USPTO
Expected Release Date: October 2018 (Deltek Estimate)
Estimated Value: $189 Million
Competition Type: Small Business Set-Aside
Summary of Requirements: The contractor shall provide design and implementation of changes to the infrastructure, as well as, research, technical and systems engineering advice, support in the development of advanced capabilities for information dissemination and exchange, and support of information technology security. The contractor shall support software process and tools improvement, and software development methodology improvement.
This requirement is to provide:
System Design
Infrastructure Engineering
Network Engineering
Security Engineering
Certification and Accreditation
System Engineering
Accessibility Engineering
Enterprise Architecture
Data Architecture
Application Architecture
System Development Life Cycle Support
Design of infrastructure system components
Technical efforts include, but are not limited to, the design and implementation of:
Distributed computer systems
Office automation capabilities linked together through a USPTO-wide and wide area or remote (Telework) communications network
Capabilities for full deployment of the automated patent text and image search, storage, and retrieval systems
Capabilities providing automated support of administrative and management functions
Automation of patent application receipt, assignment, and tracking functions, including the electronic receipt of all patent applications
Optical character recognition capabilities
Patent and trademark application receipt and processing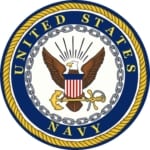 The Department of the Navy, Naval Air Warfare Center Training Systems Division, has a requirement for a Training Content Contract (TCC) Multiple Award Contract (MAC).
Agency: Navy
Expected Release Date: October 2018 (Deltek Estimate)
Estimated Value: $894 Million
Competition Type: Undetermined
Summary of Requirements: The contractor shall provide services to meet the following:
This requirement is to provide:
A wide range of training courseware and products to include full-range analysis, design, development, production, modification, test, evaluation, delivery, refurbishment, and product support.
The intent of the TCC MAC will be to establish the ability to complete training content acquisitions in the most efficient and timely manner possible.
TCC MAC will allow for competition of individual Delivery Orders (DOs) and Task Orders (TOs) and decreases acquisition Procurement Administrative Lead Time (PALT), while still ensuring delivery of high quality products and services at a reasonable price.
Synchronous and asynchronous training content within scope of the TCC MAC include, but are not limited to the following: self-paced training, group-paced training, blended training, learner assessments, performance support systems (PSSs)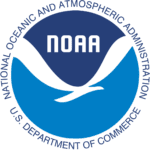 The U.S. Department of Commerce, National Oceanic and Atmospheric Administration (NOAA), Office of Chief Information Officer has a requirement for NOAA Mission IT Services (NMITS). NOAA Office of the Chief Information Officer (OCIO) serves as a vital contributor to the NOAA mission. The CIO leads NOAA's principal IT research and provides advice to NOAA management about information resources and information systems management.
Agency: NOAA
Expected Release Date: December 2018 (Deltek Estimate)
Estimated Value: $2.5 Billion
Competition Type: Undetermined
Summary of Requirements: According to the RFI released on March 21, 2018, the contractor shall perform the following Core Management Components:
Enterprise Services
Customer Support Services
Mission and Business Applications, Tools, Portals, and Web Services
Enterprise Computing, Cloud, Storage, Shared and Field Services
Data and Voice Network Services
Cybersecurity and Information Assurance Services
Don't miss a beat! Stay on top of the latest opportunities and sign up for our 2018 Opportunity Outlook Snapshot.