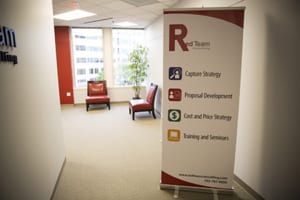 Red Team Consulting has supported more than 500 clients during our 13-year history; companies ranging from those on the Fortune 100 list, to small disadvantaged businesses; from manufacturers and integrators to personal services contractors in diverse market segments. We have supported clients in the Washington, D.C. metropolitan area, numerous locations throughout the United States, and even in Europe and Asia.
Red Team's procurement-related support services have been instrumental in our clients' success – we have contributed to contract awards in nearly every department in the federal government. Additionally, our training and business management guidance has helped our clients better position themselves in the federal contracting marketplace.
We pride ourselves on having very satisfied customers; most have either used us on multiple engagements, or wouldn't hesitate to given the opportunity.