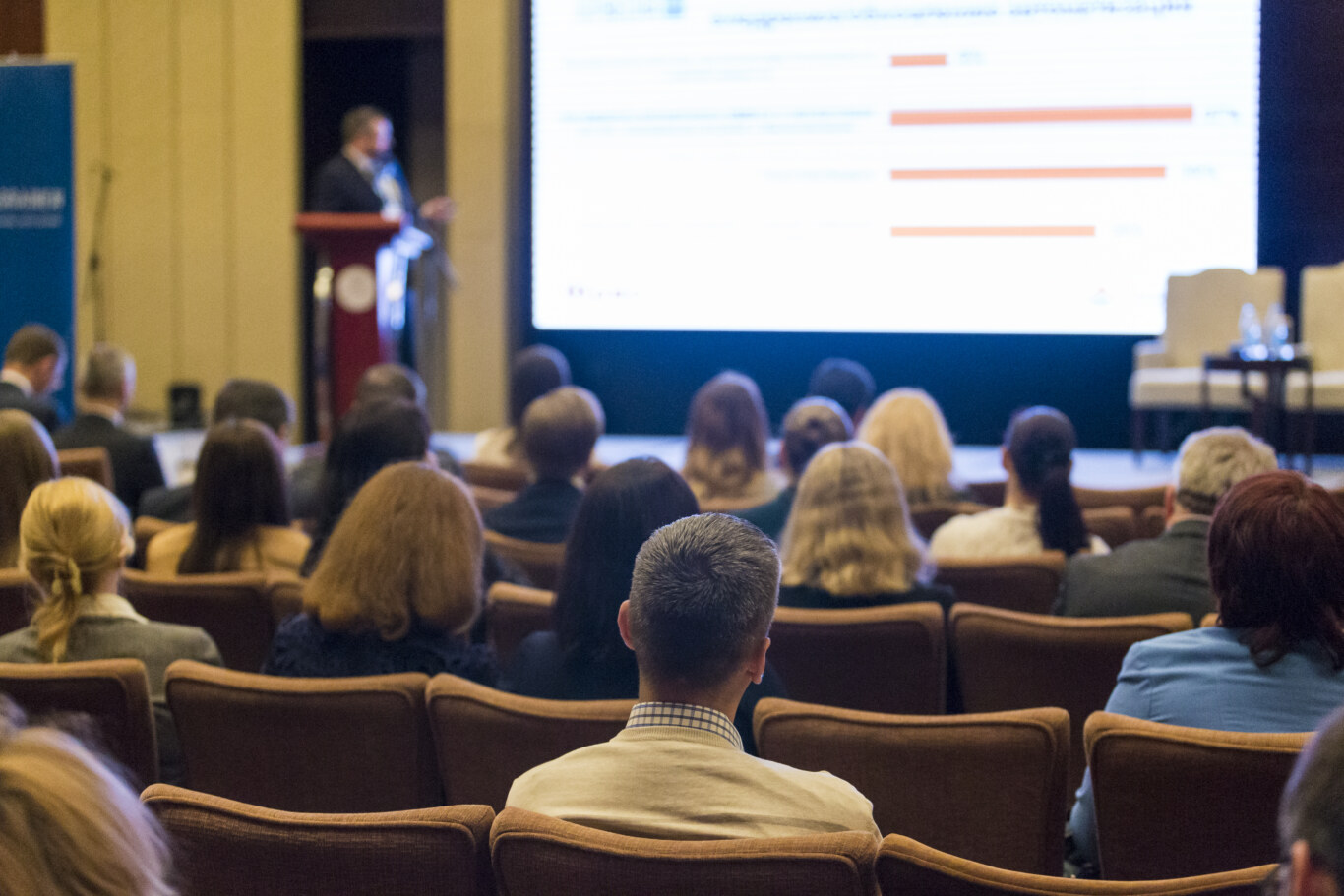 There are tons of valuable government contracting events in the DC metro area, from networking happy hours to training seminars to opportunity overviews. We've narrowed down the top 5 events that you should attend in the upcoming weeks.
Event #1: FedHealthIT 100 Awards: A Peek At The Year Ahead & Holiday Celebration
Date: December 2, 2019
Cost: $185-$245
Location: National Association of Home Builders: Ballroom in Washington, DC
This high energy event will bring together senior healthcare executives from across the federal government and industry to focus on The Year Ahead and the initiatives and programs that will be driving Federal Health IT in 2020. Meet the individuals that are making an Impact, that go Above and Beyond, Drive Innovation, Challenge Conventional Wisdom, Drive Positive Outcomes and Give Back to the Larger Community.
Event #2: 37th Annual Government Contract Management Symposium
Date: December 9-10, 2019
Cost: $800-$900
Location: Hyatt Regency Crystal City in Arlington, VA
❗️Don't miss Red Team's President, Jeff Shen, 3:15PM session on December 9. His presentation topic is: FAR Part 8 vs 15 vs 16: What is Best for Your Customer?
Whether you are a contract management professional in government or industry, this two-day symposium hosted by Major General Cameron Holt (USAF) is the must-attend event of 2019. This year's GCMS will "Focus on What Works" in acquisition.
Throughout the event, top leaders from government agencies and industry will share short success stories highlighting what works when facing professional challenges during Main Stage "What Works" discussions on topics such as resolving intellectual property issues, building innovative contract managers, and contracting with nontraditional contractors.
Event #3: Breakfast Seminar: Year in Review + A Look Ahead in 2020
Co-Hosted by Red Team Consulting & Berenzweig Leonard
Date: December 11, 2019
Cost: $15
Location: Berenzweig Leonard HQ in McLean, VA
From enduring the government shutdown to navigating new policy changes, 2019 has been a year for the books. As new opportunities and challenges lie ahead in 2020, it's critical to understand what's coming and how to prepare. Join Red Team President, Jeff Shen, and Berenzweig Leonard Partners, Terry O'Connor and Stephanie Wilson, on December 11 as they delve into lessons learned from 2019 and what to expect in 2020.
Topics Discussed:
Procurements and acquisitions
Policy changes
Contracts on the horizon
Event #4: AFCEA Bethesda December Breakfast: Leveraging Actionable Data to Enable Automation
Date: December 17, 2019
Cost: $80-$95
Location: National Press Club in Washington, DC
The federal government must leverage data as a strategic asset to grow the economy, increase the effectiveness of government, facilitate oversight, and promote transparency, according to the President's Management Agenda (PMA). Yet, many agencies struggle to establish a robust, integrated approach for using data to deliver on mission, serve customers, and steward resources. How can agency managers derive insight from the massive amounts of collected data in order to run smoother operations, make more informed decisions and deliver better services to citizens? Building a strong data layer is an essential first step.
Join AFCEA Bethesda to hear about initiatives that aim to harness the value of the government's trove of collected data and opportunities to automate processes to build a strong data layer. Discussions will focus on data storage, ingestion, labeling, context, and where to train models, while looking at improving data quality and integrity.