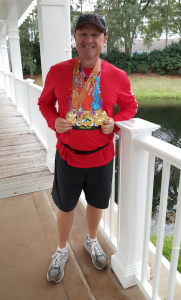 Favorite part of being a consultant?
Engaging with various clients to form a high caliber proposal team who has the capacity and capability to deliver a winning proposal.
What is the secret to managing a successful proposal?
There are three main components. The first is developing a thorough understanding of the RFP, the second is maintaining an active action item tracker, and the third is enforcing a proposal schedule to ensure the team delivers all submittals on time and in compliance with requirements.
Any tips for writing a winning proposal?
Focus on the Government's requirements, incorporating an understanding of the customer's issues and needs, reinforcing key discriminators and win themes, and ghosting competitor strengths and weaknesses.
Biggest proposal pet peeve?
Making wholesale changes to the proposal narrative after all color reviews.
Where was your last vacation and what was the highlight of the trip?
Disney World. Spending time with my entire family and several friends was the highlight.
Do you have any hidden talents?
Possibly singing.
If you could meet anyone in the world (dead or alive) who would it be and why?
Thomas Sowell. He is one of the greatest economists and thinkers of the past 60 years.