Top 10 GovCon Events for 2018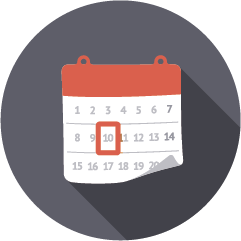 Mark your calendars! We've narrowed down the Top 10 GovCon Events that you should consider attending in 2018. Red Team is scheduled to attend most of these events, so keep an eye out for us. Hope to see you out and about!
(R) = Red Team will be attending, presenting, or exhibiting
AFCEA Bethesda Breakfast Series (R)
Date: Ongoing monthly; first of 2018 on January 10, 2018
Location: Bethesda, MD
Cost: $70 (Member Price); $80 (Non-Member Price)
These monthly mission-focused breakfasts are led by senior-level government executives and provide better inter-agency communication, collaboration on best practices, and identify mission-critical IT issues affecting the federal IT community.
AFCEA Bethesda 10th Annual Health IT Day (R)
Date: January 16, 2018
Location: Bethesda, MD
Cost: $290 (Member Price); $315 (Non-Member Price)
This event brings together more than 1,000 senior executives and IT professionals from across industry and government to discuss healthcare initiatives in civilian and military health.
BD + Capture 101 Training, Presented by Red Team Consulting (R)
Date: January 26, 2018
Location: Falls Church, VA
Cost: $295
This interactive training will give you knowledge and tools to effectively design and execute business development and capture strategies in a highly competitive federal market.
PSC Leadership Summit (R)
Date: January 28-29, 2018
Location: Williamsburg, VA
(Invite Only)
This exclusive event is by invitation only for the PSC Board of Directors and C-level executives from regular PSC member companies.
HIMSS'18
Date: March 5-9, 2018
Location: Las Vegas, NV
Cost: $895 (Member Price); $1,125 (Non-Member Price)
This conference brings together 45,000+ professionals from around the world for five days of education, innovation and collaboration to help uncover the promise of health information and technology.
SECAF 5th Annual Cybersecurity Summit – more information to come
Date: March 8, 2018
Location: Arlington, VA
Cost: TBD
This in-depth, half-day session will gather an all-star line-up from government and industry who will explore growing threats as well as innovative approaches to attract and retain the best cyber talent.
28th Annual Government Procurement Conference (GPC) (R)
Date: April 19, 2018
Location: Washington, DC
Cost: $150
This national conference is now in its 28th year of fostering business partnerships between the Federal Government, its prime contractors, and small, minority, service-disabled veteran-owned, veteran-owned, HUBZone, and women-owned businesses.
2018 PSC Annual Conference (R)
Date: April 22-24, 2018
Location: Williamsburg, VA
Cost: $795
Join industry leaders at this conference for PSC members and explore how to transform today to meet tomorrow's challenges. The most important issues facing the government professional and technology services industry will be addressed in an exciting and distinctive post-election environment.
SECAF 10th Annual SECAF Awards Gala – more information to come
Date: May 10, 2018
Location: McLean, VA
Cost: TBD
SAME Small Business Conference 2018 – more information to come
Date: October 31-November 2, 2018
Location: New Orleans, LA
Cost: TBD
Keep up on the need-to-know industry events
Subscribe to our monthly events blast!